Details

This Page Hits:3900
Limpopo | Polokwane | Louis Trichardt | Tzaneen
Limpopo Overview:
Limpopo is South African province which lies in the Northernmost part of the country. The province is known for its diverse terrain, abundant wildlife, rock art and caves that have ancient fossils or remains. The province is named after the "Limpopo River" which features much of its boundary.
The recorded or written ancient history of the region is not available. Only estimations can be made from the remains and fossils of the ancient people of the region. It is estimated that the human history in the region dates back to 10,000 years.
Numerous archeological sites have been found in the regions of the province. As gold is abundant in the region, some of the ancient people traded it in different parts of the world.
Limpopo shares a border with the South African provinces of Mpumalanga, Gauteng, and North West. It also shares international borders with Botswana, Mozambique, and Zimbabwe. The geographic features of the province are really unique and diverse.
The most famous feature includes "Waterberg Biosphere" which is also a World Heritage Site. The site includes mountains, wildlife, rivers and some of the ancient caves that help us to study the life of ancient people.
Mining, Agriculture and farmhouses, and Tourism are the main economic drivers of the province, although the economy is not well developed in the province and is ranked as one of the poorest South African provinces. The government needs full concentration and focus otherwise the situation will become worse.
Agricultural products that are grown in the province include Sunflowers, cotton, peanuts, table grapes, bananas, litchis, pineapples, mangoes and papaws, nuts, citrus, tea, and coffee. Mining products include platinum, sheltie, magnetite, vermiculite, silicon, and mica. black granite, corundum, and feldspar.
Tourism also plays a significant role in attracting thousands of tourists. There are countless recreational and hear touching area in the province.
Several ethnic groups inhabit the region, the majority of which include the native or black people. Also, due to this, several languages are spoken in the province.
Housing Types in Limpopo, South Africa : -
In South Africa, there are several housing types, and Limpopo is no exception. A majority of the population lives in rural areas, and rural development has given rise to lavish houses on tribal land. Many TV channels, lifestyle vloggers, and social media influencers have featured these houses.
In Limpopo, 96.2% of the population lives in a formal home, higher than the national average of 74.0%. In fact, Limpopo is the province in South Africa with the highest percentage of formal housing.
Poor people are often the most affected by the state of their housing. In Limpopo, many of the low-income houses are not of a high enough standard to meet the needs of the occupants. In South Africa, many low-income houses are deficient due to poor building quality.
In this study, researchers identified factors that contribute to the quality of housing and to the development of affordable housing. They also identified obstacles that prevent the development of affordable housing.
African houses are cylindrical. The Xhosa people of southern Africa construct rondavels, which consist of a ring of timber posts filled with mud or basket weave. These homes are then covered with a conical thatched roof.
Other forms of African housing include the coil pottery technique and sun-dried mud homes. However, these structures are not very old, as they were built many centuries ago. In comparison to modern homes, traditional African homes have been in use for hundreds of years.
Some Important Vastu Links From SubhaVaastu
1. When planning to build a home then check this Vastu principles for a house page, this page comprehensively deals with all vastu tips for a residential house.
2. Many of us like to know about basics and advanced ideas of vastu, in this link basics of vastu shastra educates and enlightens the readers about all vastu principles and their applications.
3. Most of does not know about various impacts of this ancient science, learn more about through this article Vastu house facing South has a big impact on the well-being of the households.
4. To know everything about vastu and its impacts on all kinds of infrastructure, visit this worlds largest vastu website for comprehensive vastu tips on everything.
5. If you are finding it difficult to find a vastu guru for your house in foreign, visit this page east facing house vastu in USA to clear all your doubts before you build your new house in USA.
6. Pooja room vastu is not as complicated as you think, click on this link north facing house vastu to know everything about pooja room vastu and build a poojaroom that is vastu compliant.
7. When you are planning a dining room, read this article location of the dining room as per vastu to make sure you do not make vastu related mistakes and suffer from losses.
8. You cannot neglect the kitchen's Vastu in your house, to avoid doing that, click on this link kitchen vastu direction and build a kitchen that is compliant with all vastu principles.
9. It is difficult to find a credible and reliable vastu consultant in foreign countries, visit this page to contact the best vastu specialist in Australia who can give good tips for your new house.
10. No one usually cares about garage vastu, but it does have a significant impact on your house, visit this link southwest homes vastu to avoid such unforeseen and negative consequences.
Key Notes on Limpopo Province:
Limpopo Province Capital City: Polokwane
Area 125,754 km²
Population 5.405 million(2011 est)
Language English, Tshivenda, Sepedi, Xitsonga, Setswana, Isindebele and Afrikaans
Main Cropsbanana, mangoes, cereals, maize, wheat, vegetables, tomatoes, onion, and potatoes
Popular Rivers Limpopo River, Olifants River, Sand River, Levubu River, Mokolo River, Marico River, Letaba River, Crocodile River
Spiritual Places Assemblies of God, Bread of Life Ministries International, Christ Church Anglican, Dynamite Word Ministries, House of Redemption Acts Christian Church, Jubilee Christian church International, Kings City International Centre, Lekurung Assemblies of God, Lighthouse Covenant Church, Manna Tabernacle, People of Power Christain Centre Int, St.John's Apostolic Faith Mission Church, St Johns Apostolic Faith Mission Church, Trinity City Centre Parish, Weapons of Faith Christian Family Church
Important Cities Polokwane, Louis Trichardt, Tzaneen, Bela-Bela, Mokopane, Modimolle, Lephalale
Border Provinces/Territories Mpumalanga, Gauteng, and North West
Tourist Attractions Marakele National Park, Mapungubwe National Park, Waterberg Biosphere, Entabeni Game Reserve, Welgevonden Game Reserve, Hoedspruit Endangered Species Centre, Hanglip, Wolkberg, Lapalala Wilderness, Mopani Rest Camp, Bateleur Bushveld Camp, Kruger National Park, Lanner Gorge, Woodbush Forest Reserve
Limpopo Flag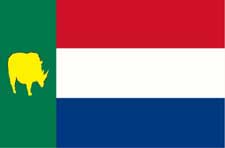 Limpopo Location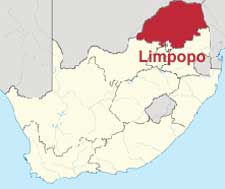 Desktop Wallpaper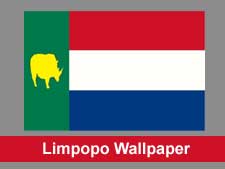 Mobile Wallpaper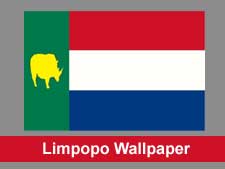 Major Attractions in Limpopo Province
Limpopo Province is located in South Africa, Limpopo borders Botswana, Zimbabwe, and Mozambique. It is renowned for its bushveld and wildlife reserves, and is home to a portion of Kruger National Park. Other notable attractions include the Bloberg Mountains, the Makgabeng Plateau, and fossil-rich caves. To find out more, read on. We'll also explore what to see in Polokwane.
Soutpansberg
The Soutpansberg is home to the Venda people, who may have originally come from central Africa. The Venda were closely associated with the Mapungubwe Kingdom, which had ceased to exist around the year 1300. Protected by the rugged mountain range, the Venda were the last of the indigenous people in the area to come under the control of Europeans. Boers came to the region during the 18th century and subsequently reclaimed the area.
The Soutpansberg is a mountain range in southern Limpopo province that is known for its lush forests. Here, visitors can find over 300 species of indigenous tree species and marvel at the spectacular scenery. In addition to the Soutpansberg, the Waterberg mountains are also excellent tourist attractions. Hiking trails, scenic overlooks, and nature reserves are perfect places to enjoy the flora and fauna.
The Soutpansberg region is located near the town of Vivo. This region extends for approximately 80 miles, or 130 kilometers. At its highest point, Lajuma, the mountain range's tallest peak, stands at 5,700 feet. The area is also home to the Venda, an ethnic group that claims the Soutpansberg as their homeland. There are also ancient cultures in the area dating back to the Stone Age.
Waterberg mountains
The Waterberg mountains are one of the most spectacular areas in Southern Africa. These peaks are at least 2,600 meters tall. The town of Modimolle is the district seat. The main language spoken by the inhabitants of Waterberg is Sepedi, also known as Northern Sotho. The district code for Waterberg is DC36. The area is also home to many other interesting sights and attractions.
The Soutpansberg mountain range is situated to the south of Limpopo. It boasts a diverse network of habitats and more than 300 species of indigenous trees. It is also home to the largest concentration of leopards in the world. While visiting the province, don't miss to explore its numerous mineral deposits. The town of Polokwane is the provincial capital and major mining hub. Other major cities in Limpopo include Thabazimbi, which is home to a large mining community. Tzaneen is mostly a farming region, with tea plantations, forestry stations, and tropical fruit farming.
The Waterberg mountains are a great place to spend a day. They feature abundant bird life, indigenous trees, and springs and streams. It's also home to several nature reserves. Among the sights to see in the area are the Makapan Caves, which are famous for their fossils. A 350km Waterberg Meander takes in all the major attractions of the region. And if you're looking for a weekend getaway in Limpopo, you've come to the right place.
Mapungubwe National Park
Located in South Africa, the Mapungubwe National Park is one of the country's most visited areas. It is home to impressive wildlife, including lion, leopard, and elephant. Game movement between South Africa, Zimbabwe, and Botswana is high, which means you may spot Hyena or lion, depending on the time of year. In addition to enjoying the wildlife, you can also experience the indigenous culture by learning about the region's history.
The stunning landscape at Mapungubwe is a must-see attraction for any tourist to Limpopo. It is home to unique sandstone formations, woodlands, riverine forest, and baobab trees. During your visit, you can experience the spectacular sunsets, eagle sightings, and elephant trumpets. It is often referred to as a "paradise on earth" because of its beauty and peaceful environment.
Located in the southern part of the country, Mapungubwe is a popular destination for birdwatchers. The park is home to more than 400 bird species, including the famous Verreaux's eagle. There are also several species of owls, including the Pel's fishing owl. The park is also home to Kori bustards and white-faced scops.
The north of Limpopo is a hot and green rural area with some similarities to Zimbabwe. The Limpopo River runs through the region and forms the border between South Africa and Zimbabwe. The region is dotted with enigmatic landforms with great spiritual value. The Waterberg is another notable area, with a distinctly South African landscape and endless skies. In addition, Marakele National Park and the historic town of Makhado are worth a visit.
Khaya Ndlovu Game Reserve
If you're in search of some exciting wildlife and nature experiences, the Khaya Ndlovu Game Reserve will not disappoint. Located in the Rietspruit Big Four Game Reserve, it is a child-friendly sanctuary for rhinos, elephants, and lions. This luxury game reserve also boasts a dining room, bar, and several lounges. The luxurious houses are decorated with Persian carpets and original artwork.
The luxurious Khaya Ndlovu Game Reserve offers accommodations that are designed for the ultimate safari experience. Originally a farmhouse, it was renovated to meet modern needs and provide guests with the full safari experience. Trevor Jordan, the wildlife estate entrepreneur, constructed the luxurious new Khaya Ndlovu Manor House on the site of an old farmhouse. You can see the Big Five and more than 200 species of flora and fauna at the reserve.
Visitors can also take advantage of the nearby Garden Route to enjoy some great scenery. This scenic region is home to several endemic species, including the amazing big five of Africa. Set against the breathtaking Langeberg Mountain, this reserved area is home to the magnificent Big 5 and endemic species. The landscape features stone forts that offer a detailed history of the area.
Lake Fundudzi & Thathe Vondo Forest
If you're planning a vacation in Limpopo province, don't miss the chance to visit the Thathe Vondo Forest and Lake Fundudzi. The Venda people consider these forests to be sacred. Visitors to these forests are sure to enjoy the tranquil atmosphere of the lush trees and streams. You can also meet the mythical white lion that patrols the area and learn about its rich history.
Before you visit the Fundudzi Forest, you should drive to Makhado or Elim in the province and get directions. At the Fundudzi Forest, you'll need to get a Fundudzi permit. Then, you'll want to participate in two rituals. First, you'll have to bend over and look through the legs of a tree to see the lake.
While the mighty python guards the lake, local Venda people also believe that he lives in the hills surrounding the lake. The python god is revered in the area and is celebrated with a Domba Dance performed by young adolescent girls. The water level of the lake is said to reflect the mood of the python god. There are three rivers that flow into the lake, and they never overflow.
The Thathe Vondo Forest is a sacred place for the Venda people. The Venda people traditionally buried their dead in the Sacred Forest after ten to fifteen years. After this period, they uncovered the bodies and brought them to the Sacred Forest. There, they burned snuff to communicate with their ancestors.
Hans Merensky Country Club
The golf course is situated in South Africa's Limpopo Province, sharing its green with the untamed wildlife. If you love to golf, you must visit the Hans Merensky Country Club. The 18-hole course is designed by Bob Grimsdell. The course offers a unique African experience, including a rare opportunity to see monkeys frolicking in the massive trees near the clubhouse.
Situated at the foot of the Soutspansberg mountains, the town is one of the premier tourist destinations in the province. This place is also well known for different eye catchy crafts and arts. The sign at Soutspansberg marks the Tropic of Capricorn line. Once you've visited the country club, be sure to check out the beautiful views of the surrounding area. Alternatively, enjoy a round of golf in a luxury coach while sightseeing in Soutspansberg.
Another popular attraction in Phalaborwa is the Kruger National Park. This park is located about two hours away from the town, which is located on the border with Mozambique. When it comes to golf, the Hans Merensky Country Club is a must-visit for any Limpopo tourist. In addition to the course, the Hans Merensky Estate has a beautiful landscape that's ideal for golfing.
Vastu Testimonials Delivered By Respected Residents
Dear Suresh, I am pleased to inform you that like the way you provided consultation for my home and explained to me all the changes required inside and outside home. I really appreciate the diagrams that you prepared for my home with pictures and arrows showing the changes need to be done. Above all, you explained very well the reasons behind changes you recommended for my home with great clarity and sense of humor. No doubt in my mind, you are the best Vastu expert, I really appreciate your dedication by building and maintaining a very informative website that is helping thousands of people across the globe. Also, I sensed when I talk to you and when I was dealing with you, you follow honesty and integrity and you have a sincere desire to help others - Kotesware Rao - Dallas - USA
We are tech professionals and working in USA. After a year long search we brought the house. After buying the house I started looking for consultant who can help me evaluating the house. I came across Subhavaastu website which has lot of information. I contacted Mr.Suresh and requested him to help with our house vastu. It has been an incredible delight working with him.. He is very detailed oriented person and never compromises with his work. I am typically not interested to deliver the reviews. But after working with Mr. Suresh I decided to share my experience. Mr. Suresh has great expertise in providing vastu consultation to USA property. He is always available through email and phone l to answer questions. I am writing this review hoping it will help other people like me who lives in abroad. Please take advise before buying the house. I highly recommend Mr. Suresh as he has great experience with structure of USA properties and also he provides genuine consultation. I really appreciate Mr. Suresh's help in evaluating our house - Padma - Boston - USA
"I contacted Sureshji to consult on our current home. He was spot on in identifying vastu dosha in regards to the problems we were having. He suggested remedies but we are still looking for a new house. Since then I have been in touch with him for finding a right home for us. He is very sincere and truly wishes better lives for everyone. He doesn't compromise with quality and is always responsive to queries. He recommends solutions as per location as Vastu rules differ for each country. He is greatly contributing to the society with his knowledge of Vastu and dedication towards his work. Keep up the good work Sureshji and wish you success and happiness!" - Megha - Virginia - USA
I have consulted Suresh Garu during December 2014 during the process of buying a house in Texas, USA. I have occupied the house for one year now, and feel like dropping a review regarding my experience during the entire process. I am very much satisfied with the kind of service I received from him. He is very knowledgeable and I was often stunned by his detailed analysis during the course of my interaction with him. He was very much accessible over phone (perhaps more than 10 times for one house plan!) and the price is very much reasonable especially compared with the cost of the house. I noticed his burning desire to help me in making informed decisions on certain things. I have seen some people pretending to know this subject and misguiding those who come for help by saying only what we want to hear. SubhaVaastu is definitely not that one. Finally, I am strong believer of leaving certain things to experts in those subjects. I have been in US for more than 13 years and have seen people doing their own corrections (by reading website articles) trying to save few dollars. Please don't do that. You would end up in causing more damage. I highly recommend you to engage SubhaVaastu in your next project - Satish - Dallas - TX - USA
Inspirational Quotations
"As long as we require someone else to make us happy. We are slaves" - Swami Vivekananda.
---
---
"Great Personalities speak about thoughts. 'Average Person' talk about occassions. 'Narrow Minded' gossip about others." ― Eleanor Roosevelt . . . Let you question yourself, "Who You Are, either 'Great Personality', 'Average Person' or 'Narrow Minded' ?
Joke Of the Day
"A book was released and the cover name is "How to change your WIFE", and within ONE week, "25 MILLION" copies were sold. The publishers found a mistake in the title, actually, it should be "How to change your LIFE", when publishers corrected and released the new book into the market. The first month's sales were 3 copies".
Follow us on Social Media