Details

This Page Hits:4539
Vastu Consultant in Connecticut | Hartford
Vastu In Connecticut: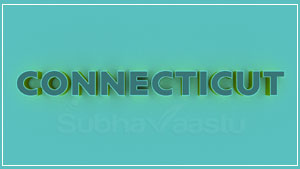 There is a general perception that America rather USA is the most prosperous country in the world, which may not be true. Yet, this conception is not a fallacy. Among the various states that constitute USA, Connecticut is suppose to be one of the more prosperous state.
We have observed in our survey that very many queries on Vastu related subject coming to us from residents of Connecticut. This shows that people there are genuinely conscious of the virtues of observing vastu principles either in House construction with vastu or in Office construction with vastu principles.
It can also be argued that only when the prosperity of living is prominent people recognize the inherent strength of vastu compliance.
In their case it confirms the unspoken statement that vastu science is helpful in building a prosperous, harmonies atmosphere for people to live in prosperity and happiness.
Best Vastu Tips for Connecticut Residents
The science of vastu starts with the directions of the plot and the road it faces. There are only four principal directions in this regard. Mainly East, West, North and South directions.
1. Get proper knowledge from East facing house vastu while buying the East homes.
2. When trying to buy a West home, this may be a good idea to visit this West facing house vastu page.
3. When running to buy a North homes, it is best to check this North Facing House Vastu link content. Hopefully, you may save your hardearned money.
4. Getting fear after hearing South homes, no need to worry, simply dive into South facing house vastu page to learn many more assistive guidance.
5. Do have any chance to buy NE homes, best to visit checklist of all Northeast facing house vastu guidelines link. You may surprise after visiting this page images and narration.
6. Is it OK to buy SE homes, read the research points on What are 14 ways to come out from Southeast facing house vastu. This page has 36 stunning images with concerned content.
7. Have you already bought SW home, then check this 29 Things You Should Know About Southwest facing house vastu, you cannot wait to share your experience after reading this page.
8. While buying the NW homes, best to study Top 32 tips of Northwest Facing House Vastu ideas. Hopefully, you will be 100% satisfied after reading this link content.
The science as we know explains the behavior of matter in all its phases. In a way, if we know the present based on our knowledge we may predict the future. Unfortunately, we treat this as science, which is incorrect. Predicting a future like this is deductive logic and hence not scientific.
Till early 20th century, we are taught of universal constant of matter meaning, that matter can neither be created nor destroyed. When we burn coal matter of coal transforms it self into carbon dioxide, thus conforming to our earlier statement which at best is a prejudice.
Later discoveries confirmed that matter and energy are interchangeable meaning matter is a condensed form of energy. This has churned our concepts of science on its head.
This being the case when it comes to Vastu Shastra it must be understood that this science is beyond the science of matter with which we are all familiar.
Because this science cannot be explained in materialistic terms, we treat this as a prejudice. This is short-sightedness. Even in material sciences, there are many things which we don't know and which are still growing and constantly being verified and updated.
Due to this factor alone, we need to consult a Vastu Consultant of reasonable repute to interpret to us the effect of various forces acting in our premises. Of these forces, some are unique to the Property we own or will own and some other forces inherently present there due to the external phenomena already existing.
This external phenomenon is called neighborhood Vastu which most people take it as absent. In the present world when things are frequently changing even the skyline of a neighborhood are also changing and so what is the effect of neighborhood Vastu today may not be same tomorrow. A competent Vaastu consultant would FORCEE this aspect and suitably factor this in his summary.
Generally, many people studied the elementary principles of vastu science and pronounce themselves as Vastu Pandit. One should be aware of the credentials of such persons before investing time, money and energy with them.
Mere expression with thundering words does not make one a vastu pandit. It is not very difficult to distinguish a genuine Vastu Consultant from persons who profess themselves to be as such.
House Construction Types in Connecticut State
Connecticut is named after the Connecticut River, and it is the southernmost state that lies in the North-western region of the United States. According to the Census (2010), Connecticut had the highest per capita income, the human development index was 0.962.
The Connecticut River has also embarked on a strong maritime tradition in this country. If you are looking to purchase a house in the land of steady habits (another name of Connecticut), here are the architectural styles that are present there:
1. Georgian style architecture
The Georgian architecture style is used to describe the houses that were constructed during the Georges regime in England. It contains typical features that were present in the 18th century for instead the wood frame construction, large chimneys, and the small-paned sash windows. The Georgian architecture is commonly two-storeyed with perfect symmetry (which was hailed during that time)
The square-shaped architecture and dual windows at the façade further add to its glory.
2. Federal Style Houses in Connecticut
This style is also called the Adam style, and it got popularised from the 1770s to 1810 and has similar components as the Georgian style.
But the point of difference between the two styles is that the federal buildings are much lighter and highly extenuated than the Georgian buildings. The federal buildings commonly entail three stories, comprising of either brick or wood frame.
3. Greek Revival
This architecture celebrates the interest in ancient Greek architecture and it was highly inspired by the Greek war for independence. The characteristics of these houses include supporting pilasters at corners, as well as wider entablatures that are placed under the eaves and the triangle-shaped pediments.
4. Italian Villas
This style was constructed based on the real and the imaginary concepts in Italy during the renaissance period. The Starking features of this style include the arched windows, arcade porches, and the bracketed cornices! These are grouped into an L-shape encircling a central tower, and they have spacious interiors.
5. Italianate style houses in Connecticut
This style is a simpler version of the Italian villa; however, it has similar classical detailing to its counterpart. Italianate houses contain square blocks having wider eaves, taller windows, and symmetrical/asymmetrical facades.
Plenty of the Halford's Italianate double houses still exist in the downtown area, they typically contain pedimented porticos at the entrance, ornamental window hoods, and the brick string courses that lie at the top story which indicated a classical frieze. They are made of red bricks and brownstone lintels.
You can witness the Italianate styles at congress street.
6. Gothic Revival
In the 19th century, the peaked interest in Romance stimulated the revival of this architecture. The residential buildings that are made of this style use steeply pitched roofs, wall dormers, and asymmetrical massing.
Gothic revival style buildings focus on the tall windows and narrow fronts. For decorative ornamentation, pattern woodwork is done in the dormers and there are pointed arches with jigsaw "gingerbread".
7. Queen Anne Style Buildings in Connecticut
This style got the name of the British monarch and was heavily inspired by the 'pre-Georgian' architecture. Queen Anne architecture includes luxuriant components in the form of textures, materials, and colors.
Its beauty is further elevated by adding towers, porches, pavilions, and verandas. For decoration stained glass, textured brickwork, and woodwork along with molded terracotta panels are used. Hartford city has plenty of buildings constructed using the Queen Anne style of architecture.
8. Second Empire buildings
The second empire buildings get their name from the fashionable Paris architecture that was cherished during the regime of Napoleon III. Defining features of this style are high mansard roofs that are pierced with dormers.
It also encompasses arched windows, moulded window caps, ornamental rails that crown the roofline, as well as bracketed cornices.
9. Shingle Style Houses in Connecticut
The defining features of this architecture style include – having asymmetrical floor plans, wide porches, bay windows, gables that intersect with each other, and second or third story overhangs.
Shingle style houses also feature paladin windows, balustrades, double row shingles, and the ornamentation that is present in the English Adam brothers' style.
10. Tudor style houses
Tudor houses are also called Jacobethan and it is inspired by the late medieval English architecture, which was hailed for its brick first story and upper stories that are made of timber and stucco.
Defining features of Tudor houses feature tall molded chimneys, heavy buttresses, huge windows having leaded panes, arched doorways, and multiple gable roofs. For the sake of ornamentation, contrasting stones for sills, mullions, lintels, and keystones are used.
11. Bungalows in Connecticut
The origins of Bungalows can be traced to India, where it got popularised in the 19th century. It is a low house that is surrounded by a veranda. Bungalows are usually one story and a gently pitched roof.
This style focuses on minimalism and thus it includes minimum detailing. The interiors of houses commonly include a fireplace, porch piers, exposed rafters that are beyond the roofs. The doors are of craftsmen style and it includes casement windows on either side of the fireplace.
12. Colonial Revival houses
This style was predominant for the residential buildings in the early half of the 20th century. The houses were often made up of a solid block mass that had a gable roof, and often included a front entry porch (or side porch).
It had minimalistic detailing and encompassed limited features such as – classical Doric columns, sidelights that frame the entry door, Flemish bond brickwork that was on the façade. To offer the house some symmetry, windows and dormers were balanced out. Variations of this magnificent architectural style are used even today by the architects.
Connecticut Information
Connecticut is a US state located in the southernmost part of the New England region. The state is known for its coastal cities, high-income, high-human development, historical ports, small towns, universities, and museums. In terms of area covered, Connecticut is 48th largest and 29th most populous among all the US states. The state is named after the "Connecticut River" that runs through the state.
Serval Native American tribes, most notably the "Algonquian" inhabited the regions of Connecticut before the colonists arrived.
Dutch were the first to explore and inhabit the region. They also established trading posts to maintain active trade, especially with the Natives.
Gradually, British interest also grew in the region and English colonists also started to arrive, resulting in several towns built. The Natives were not pleased with the settlements in their lands and several conflicts occurred between the colonists and Natives.
As the "American Revolution" started, Connecticut was one of the original thirteen colonies that revolted against the British. Afterward, Connecticut ratified the US constitution and basic industries were set up to keep the economy running.
By the time of "American Civil War", the industries in the state were well established and provided many supplies towards the war effort in terms of weapons, munitions, and other things. Around 55,000 people of the state enlisted for the war, out of which approx. 5,578 died.
Similarly, in both World Wars, Connecticut contributed much towards the war effort by producing military hardware, weapons, supplies, submarines, torpedo boats, electric boats, etc. The world's first practical helicopter made its maiden flight in the States, by the American-Russian scientist "Igor Sikorsky".
Despite its small size, Connecticut features various landscapes, rivers, mountains, hills, marshes, farmhouses, and beaches. Bordering states of Connecticut include Massachusetts towards the North, Long Island Sound towards the South direction, Rhode Island towards the East, and New York towards the West.
Lush green valleys with small towns, colonial remains, and houses, historical pieces further add beauty to the state. In addition, several sites and natural areas are protected by the US government.
Economic sector of the state is stable and diversified. There are several gigantic companies located in the state e.g. Lockheed Martin, United Technologies Corporation, Sikorsky Aircraft's, and Pratt & Whitney.
Major agricultural products include nursery stock, tobacco, fruits, and dairy products.
Protestants and Catholics are the largest religions in the country accounting for 35% and 33% of the total population. Minority religions include Jews, Muslims, Hindus, Mormons, Buddhists, and Eastern Orthodox. The largest ancestry groups of the state are Italian, Irish, English, German, Polish, French and French Canadian.
Important Keypoints of Connecticut State
Connecticut State Capital City: Hartford
Area 14,357 km²
Congressional Districts5
Population 3.588 million(2017 est)
Language English
Main Cropsnursery stock, tobacco, fruits and dairy products
State Bird American robin
State Animal Sperm Whale
State Flower Mountain-laurel
State Tree White Oak, Charter Oak
Popular Rivers Connecticut River, Scantic River, Pequonnock River, French River, Ten Mile River, konkapot River, Wood River, Hubbard River, Cohasse Brook
Spiritual Places Connecticut Valley Hindu Temple, Sri Satyanarayana Swamy Temple, HCC, Shri Shirdi Sai Temple of CT, Vallabhdham Temple, Shree Nathji Haveli, ISKCON of Connecticut, Wilton Hindu Mandir, Shri Krishna Mandir, BAPS Shri Swaminarayan Mandir, New Life Church Trumbull, Connecticut Conference of UCC, Christ Church of Cathedral, Episcopal Church in Connecticut, New Life Church, Union Baptist Church
Important Cities Bridgeport city, New Haven city, Hartford city, Stamford city, Waterbury city, Norwalk city, Danbury city, New Britain city, Meriden city, Bristol city, West Haven city, Milford city, Middletown city, Norwich city, Shelton city
Border States Long Island Sound, New York, Massachusetts, Rhode Island
Tourist Attractions Foxwoods Resort Casino, Mystic Seaport Museum, Mohegan Sun, Mystic Aquarium, Gillette Castle State Park, Lake Compounce, Hammonasset Beach State Park, Mark Twain House and Museum, Essex Stream Train, Kent Falls State Park, Talcott Mountain State Park, Bushnell Park Carousel, Sleeping Giant, Silver Sands State Park, Yale Art University Gallery, Mohawk Mountain, Candlewood Lake, Rocky Neck State Park, Sherwood Island State Park, Heublein Tower, West Rock Ridge State Park
Connecticut Flag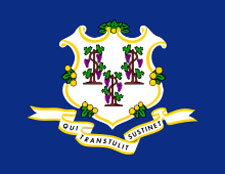 Connecticut Location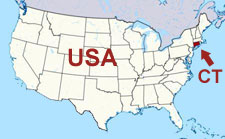 Desktop Wallpaper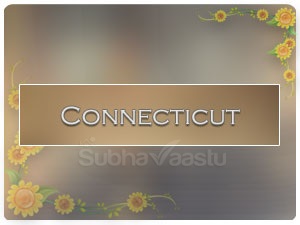 Mobile Wallpaper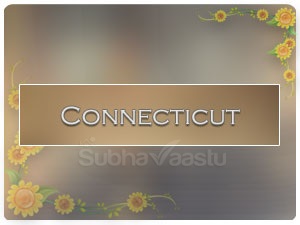 Vastu Testimonials Delivered By Respected Residents
Dear Suresh, I am pleased to inform you that like the way you provided consultation for my home and explained to me all the changes required inside and outside home. I really appreciate the diagrams that you prepared for my home with pictures and arrows showing the changes need to be done. Above all, you explained very well the reasons behind changes you recommended for my home with great clarity and sense of humor. No doubt in my mind, you are the best Vastu expert, I really appreciate your dedication by building and maintaining a very informative website that is helping thousands of people across the globe. Also, I sensed when I talk to you and when I was dealing with you, you follow honesty and integrity and you have a sincere desire to help others - Kotesware Rao - Dallas - USA
We are tech professionals and working in USA. After a year long search we brought the house. After buying the house I started looking for consultant who can help me evaluating the house. I came across Subhavaastu website which has lot of information. I contacted Mr.Suresh and requested him to help with our house vastu. It has been an incredible delight working with him.. He is very detailed oriented person and never compromises with his work. I am typically not interested to deliver the reviews. But after working with Mr. Suresh I decided to share my experience. Mr. Suresh has great expertise in providing vastu consultation to USA property. He is always available through email and phone l to answer questions. I am writing this review hoping it will help other people like me who lives in abroad. Please take advise before buying the house. I highly recommend Mr. Suresh as he has great experience with structure of USA properties and also he provides genuine consultation. I really appreciate Mr. Suresh's help in evaluating our house - Padma - Boston - USA
"I contacted Sureshji to consult on our current home. He was spot on in identifying vastu dosha in regards to the problems we were having. He suggested remedies but we are still looking for a new house. Since then I have been in touch with him for finding a right home for us. He is very sincere and truly wishes better lives for everyone. He doesn't compromise with quality and is always responsive to queries. He recommends solutions as per location as Vastu rules differ for each country. He is greatly contributing to the society with his knowledge of Vastu and dedication towards his work. Keep up the good work Sureshji and wish you success and happiness!" - Megha - Virginia - USA
I have consulted Suresh Garu during December 2014 during the process of buying a house in Texas, USA. I have occupied the house for one year now, and feel like dropping a review regarding my experience during the entire process. I am very much satisfied with the kind of service I received from him. He is very knowledgeable and I was often stunned by his detailed analysis during the course of my interaction with him. He was very much accessible over phone (perhaps more than 10 times for one house plan!) and the price is very much reasonable especially compared with the cost of the house. I noticed his burning desire to help me in making informed decisions on certain things. I have seen some people pretending to know this subject and misguiding those who come for help by saying only what we want to hear. SubhaVaastu is definitely not that one. Finally, I am strong believer of leaving certain things to experts in those subjects. I have been in US for more than 13 years and have seen people doing their own corrections (by reading website articles) trying to save few dollars. Please don't do that. You would end up in causing more damage. I highly recommend you to engage SubhaVaastu in your next project - Satish - Dallas - TX - USA
Inspirational Quotations
"As long as we require someone else to make us happy. We are slaves" - Swami Vivekananda.
---
---
"Great Personalities speak about thoughts. 'Average Person' talk about occassions. 'Narrow Minded' gossip about others." ― Eleanor Roosevelt . . . Let you question yourself, "Who You Are, either 'Great Personality', 'Average Person' or 'Narrow Minded' ?
Joke Of the Day
"A book was released and the cover name is "How to change your WIFE", and within ONE week, "25 MILLION" copies were sold. The publishers found a mistake in the title, actually, it should be "How to change your LIFE", when publishers corrected and released the new book into the market. The first month's sales were 3 copies".
Follow us on Social Media