Details

This Page Hits:14281
Important Tips To Indians | SubhaVaastu.com:
Important Tips to Indians : This link is particularly (Useful) prepared for the NRI's : Unlike many websites on Indian Reputed Traditional Sciences which use the valuable information for commercial gains, we have dedicated our website www.SubhaVaastu.com to serve our visitors free of cost. We provide free and unconditional access to the content of our website, including our collection of e-Books worth a total of nearly Rs.10,000/-. We are currently providing entire free Vastu services to Freedom Fighters, the Army people and Government Offices. We are also strong advocates of tree preservation and the prevention of tree-cutting in the name of Vastu, for more information about tree preservation please do visit this Vastu for Trees Link.
The internet is plagued by some people claiming to be Vasthu experts, and providing false information and wrongly guiding the residents which may finally leads to heavy pains. SubhaVaastu vision is to provide free and authentic knowledge about our great Ancient and Traditional Indian science of "Vastu Shastra", straight from real Vaastu experts, to the public. Our belief is that Vaasthu Shastra should be available to all people for free, rather than at the high costs that tend to be associated with Vastu consultancy.
Regarding this Vastu Shastra website:
We do not solicit money for donations from our visitors. We had previously published house plans (pdf file format) in three different languages for free, but this information was unfortunately commandeered by miscreants who used our work to sell the plans for a profit. (Visit Vastu House Plans for more information on these plans, at present we removed vastu plans PDF files because some body changing / alterations to those eBooks and selling in the market). We now provide house plan observations for a small fee which goes towards maintenance expenses of this Vastu Shastra website.
What you are witnessing of this website, is only 20% of our ultimate goal. Thanks to several dedicated supporters, and only because of their generosity our website has been able to come this stage. We are currently trying to expand our services, but to take this website to the next level, and provide even greater access to information about Vastu Shastra to visitors like you, we need your help spreading the word and raising funds. We are open to your suggestions and value your input.
Scope of the website - meeting visitor requirements regarding Vastu:
We aim to complete this website by the end of year 2020, or at the latest, by the next Republic Day of India. We anticipate that the collection of information on our website will be so expansive, that it should take two years for even a daily visitor of our website to completely comb through our entire database. The buck will stop here!
Goal of this Website:
Indians are known for their love of peace, hard work, and respecting the rules. However, when Indians live in other countries, they may face adversity, and we feel it is our duty to help them as much as possible. We see a great opportunity for solving problems.
We hope that our website will eventually help Indians all over the world become prosperous and live peacefully, by educating them about Vastu Shastra and helping them select appropriate living spaces. Finding a plot of land with positive orientation can be extremely powerful for the inhabitants in a good way. Likewise negative orientation of a plot of land can potentially have adverse effects on the inhabitants. Subhavaastu.com website will empower you with knowledge that will bring peace of mind, job/business security, name and fame by following of our Indian Vastu Shastra. When you require vastu consultancy services, then consult only Vastu Specialist, don't approach Non Indian Vastu Shastra Consultants. They learn Vastu Shastra through books, they never has practical knowledge, they makes this science to earn money, don't fall into their nest.
Things to look for during plot selection:
Large constructions in the South.
Large constructions or apartments in the West.
Huge or heavy constructions or apartments in the Southwest.
A sump in the Northeast.
A sump in the Northeast East.
A sump in the Northeast North.
Good street focus (as evaluated by a Vastu expert Click here for more info).
Elevation in the South, West, or Southwest.
Depression towards the Northeast, North or East.
Extension towards the Northeast.
Plot without a cut in the Northeast corner. Very important - do not buy a plot with a cut in the Northeast corner. Please note that this point may not be applicable for all countries. For example if we take Homes in USA many properties has NE cut. We should not consider all these truncation as serious, only few things should be considered and then only has to take the decision. Based on many features, neighboring supports we have to take the decision.
We hope that, Indians all over the world will make use of this website, and may change their lives for the better. We welcome your input and suggestions. Share this link with our Indians ONLY. Support our motherland Bharath … If you know any other country/land people, who have more interest on our Indian Shastra and traditions then you may share this website with them only. In USA ,UK, South Africa, Australia, United Arab Emirates, Singapore, Bhutan, Nepal, Bangladesh, Sri Lanka, Mauritius, Trinidad and Tobago countries several local people and land lords are being informed about our website by Indians. Jai Hind. May the Lord's blessings be with you!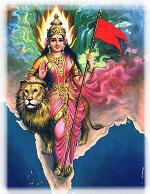 Mera Bharath Mahan
---
---
If you are an Indian Please forward this link to all Indians. Please read now.
YOU CAN MAKE A HUGE DIFFERENCE TO THE INDIAN ECONOMY BY FOLLOWING FEW SIMPLE STEPS:-

Please spare a couple of minutes here for the sake of India .

I got this article from one of my friends, but it's true. I can see this in day to day life.

Here's a small example:-

Before 12 months 1 US $ = IND Rs 41
After 12 months, now 1 $ = IND Rs 52
Herewith I am giving some information on our country rupee and us dollar conversion :
Currency Conversion from US dollar to Indian Rupees.
. .Year $ Vs Rupee..
1990 1 $ = Rs 18.11
1991 1 $ = Rs 25.79
1992 1 $= Rs 28.95
1993 1 $ = Rs 31.44
1994 1 $ = Rs 31.39
1995 1 $ = Rs 34.92
1996 1 $ = Rs 35.83
1997 1 $ = Rs 39.15
1998 1 $ = Rs 42.58
1999 1 $ = Rs 43.45
2000 1 $ = Rs 46.88
2001 1 $ = Rs 47.93
2002 1 $ = Rs 48.23
2003 1 $ = Rs 45.66
2004 1 $ = Rs 44.00
2005 1 $ = Rs 46.11
2006 1 $ = Rs 44.49
2007 1 $ = Rs 39.33
2008 1 $ = Rs 49.82
2009 1 $ = Rs 46.29
2010 1 $ = Rs 45.09
2011 1 $ = Rs 51.10
2012 1 $ = Rs 55.44
now what next????
will it become 59 or 52.50 again???Do you think US Economy is booming? No, but Indian Economy is Going Down.

Our economy is in your hands....

INDIAN economy is in a crisis. Our country like many other ASIAN countries, is undergoing a severe economic crunch. Many INDIAN industries are closing down. The INDIAN economy is in a crisis and if we do not take proper steps to control those, we will be in a critical situation.


More than 30,000 crore rupees of foreign exchange are being siphoned out of our country on products such as cosmetics, snacks, tea, beverages, etc... which are grown, produced and consumed here.


A cold drink that costs only 70 / 80 paisa to produce, is sold for Rs.9 and a major chunk of profits from these are sent abroad. This is a serious drain on INDIAN economy.


We have nothing against Multinational companies, but to protect our own interestsm we request everybody to use INDIAN products only atleast for the next two years. With the rise in petrol prices, if we do not do this, the Rupee will devalue further and we will end up paying much more for the same products in the near future.


What you can do about it?

1. Buy only products manufactured by WHOLLY INDIAN COMPANIES.
2. ENROLL as many people as possible for this cause.....


Each individual should become a leader for this awareness. This is the only way to save our country from severe economic crisis. You don't need to give-up your lifestyle. You just need to choose an alternate product.

All categories of products are available from WHOLLY INDIAN COMPANIES.

LIST OF PRODUCTS

COLD DRINKS:-

DRINK LEMON JUICE, FRESH FRUIT JUICES, CHILLED LASSI (SWEET OR SOUR), BUTTER MILK, COCONUT WATER, JAL JEERA, ENERJEE, and MASALA MILK...

INSTEAD OF COCA COLA, PEPSI, LIMCA, MIRINDA, SPRITE

BATHING SOAP:-
USE CINTHOL & OTHER GODREJ BRANDS, SANTOOR, WIPRO SHIKAKAI, MYSORE SANDAL, MARGO, NEEM, EVITA, MEDIMIX, GANGA , NIRMA BATH & CHANDRIKA

INSTEAD OF LUX, LIFEBUOY, REXONA, LIRIL, DOVE, PEARS, HAMAM, LESANCY, CAMAY, PALMOLIVE


TOOTH PASTE:-
USE NEEM, BABOOL, PROMISE, VICO VAJRADANTI, PRUDENT, DABUR PRODUCTS, MISWAK

INSTEAD OF COLGATE, CLOSE UP, PEPSODENT, CIBACA, FORHANS, MENTADENT.


TOOTH BRUSH: -
USE PRUDENT, AJANTA , PROMISE

INSTEAD OF COLGATE, CLOSE UP, PEPSODENT, FORHANS, ORAL-B

SHAVING CREAM:-
USE GODREJ, EMAMI

INSTEAD OF PALMOLIVE, OLD SPICE, GILLETE


BLADE:-
USE SUPERMAX, TOPAZ, LAZER, ASHOKA

INSTEAD OF SEVEN-O -CLOCK, 365, GILLETTE


TALCUM POWDER:-
USE SANTOOR, GOKUL, CINTHOL, WIPRO BABY POWDER, BOROPLUS

INSTEAD OF PONDS, OLD SPICE, JOHNSON'S BABY POWDER, SHOWER TO SHOWER


MILK POWDER:-
USE INDIANA, AMUL, AMULYA

INSTEAD OF ANIKSPRAY, MILKANA, EVERYDAY MILK, MILKMAID.


SHAMPOO:-
USE LAKME, NIRMA, VELVETTE

INSTEAD OF HALO, ALL CLEAR, NYLE, SUNSILK, HEAD AND SHOULDERS, PANTENE

MOBILE CONNECTIONS:-
USE BSNL, AIRTEL, Reliance, Tata…….

INSTEAD OF HUTCH

Food Items:-
Eat Tandoori chicken, Vada Pav, Idli, Dosa, Puri, Uppuma

INSTEAD OF KFC, MACDONALD'S, PIZZA HUT, A&W

Every INDIAN product you buy makes a big difference. It saves INDIA . Let us take a firm decision today.


BUY INDIAN TO BE INDIAN - We are not against of foreign products.

WE ARE NOT ANTI-MULTINATIONAL. WE ARE TRYING TO SAVE OUR NATION. EVERY DAY IS A STRUGGLE FOR A REAL FREEDOM. WE ACHIEVED OUR INDEPENDENCE AFTER LOSING MANY LIVES.
THEY DIED PAINFULLY TO ENSURE THAT WE LIVE PEACEFULLY. THE CURRENT TREND IS VERY THREATENING.


MULTINATIONALS CALL IT GLOBALIZATION OF INDIAN ECONOMY. FOR INDIANS LIKE YOU AND ME, IT IS RE-COLONIZATION OF INDIA . THE COLONIST'S LEFT INDIA THEN. BUT THIS TIME, THEY WILL MAKE SURE THEY DON'T MAKE ANY MISTAKES.


WHO WOULD LIKE TO LET A "GOOSE THAT LAYS GOLDEN EGGS" SLIP AWAY?


PLEASE REMEMBER: POLITICAL FREEDOM IS USELESS WITHOUT ECONOMIC INDEPENDENCE


RUSSIA , S.KOREA , MEXICO - THE LIST IS VERY LONG!! LET US LEARN FROM THEIR EXPERIENCE AND FROM OUR HISTORY. LET US DO THE DUTY OF EVERY TRUE INDIAN.


FINALLY, IT'S OBVIOUS THAT YOU CAN'T GIVE UP ALL OF THE ITEMS MENTIONED ABOVE. SO GIVE UP AT LEAST ONE ITEM FOR THE SAKE OF OUR COUNTRY!

We would be sending useless forwards to our friends daily. Instead, please forward this mail to all your friends to create awareness.

"LITTLE DROPS MAKE A GREAT OCEAN ."
---
Dhanyavaad
Team
www.SubhaVaastu.com
Vastu Testimonials Delivered By Respected Residents
Dear Suresh, I am pleased to inform you that like the way you provided consultation for my home and explained to me all the changes required inside and outside home. I really appreciate the diagrams that you prepared for my home with pictures and arrows showing the changes need to be done. Above all, you explained very well the reasons behind changes you recommended for my home with great clarity and sense of humor. No doubt in my mind, you are the best Vastu expert, I really appreciate your dedication by building and maintaining a very informative website that is helping thousands of people across the globe. Also, I sensed when I talk to you and when I was dealing with you, you follow honesty and integrity and you have a sincere desire to help others - Kotesware Rao - Dallas - USA
We are tech professionals and working in USA. After a year long search we brought the house. After buying the house I started looking for consultant who can help me evaluating the house. I came across Subhavaastu website which has lot of information. I contacted Mr.Suresh and requested him to help with our house vastu. It has been an incredible delight working with him.. He is very detailed oriented person and never compromises with his work. I am typically not interested to deliver the reviews. But after working with Mr. Suresh I decided to share my experience. Mr. Suresh has great expertise in providing vastu consultation to USA property. He is always available through email and phone l to answer questions. I am writing this review hoping it will help other people like me who lives in abroad. Please take advise before buying the house. I highly recommend Mr. Suresh as he has great experience with structure of USA properties and also he provides genuine consultation. I really appreciate Mr. Suresh's help in evaluating our house - Padma - Boston - USA
"I contacted Sureshji to consult on our current home. He was spot on in identifying vastu dosha in regards to the problems we were having. He suggested remedies but we are still looking for a new house. Since then I have been in touch with him for finding a right home for us. He is very sincere and truly wishes better lives for everyone. He doesn't compromise with quality and is always responsive to queries. He recommends solutions as per location as Vastu rules differ for each country. He is greatly contributing to the society with his knowledge of Vastu and dedication towards his work. Keep up the good work Sureshji and wish you success and happiness!" - Megha - Virginia - USA
I have consulted Suresh Garu during December 2014 during the process of buying a house in Texas, USA. I have occupied the house for one year now, and feel like dropping a review regarding my experience during the entire process. I am very much satisfied with the kind of service I received from him. He is very knowledgeable and I was often stunned by his detailed analysis during the course of my interaction with him. He was very much accessible over phone (perhaps more than 10 times for one house plan!) and the price is very much reasonable especially compared with the cost of the house. I noticed his burning desire to help me in making informed decisions on certain things. I have seen some people pretending to know this subject and misguiding those who come for help by saying only what we want to hear. SubhaVaastu is definitely not that one. Finally, I am strong believer of leaving certain things to experts in those subjects. I have been in US for more than 13 years and have seen people doing their own corrections (by reading website articles) trying to save few dollars. Please don't do that. You would end up in causing more damage. I highly recommend you to engage SubhaVaastu in your next project - Satish - Dallas - TX - USA
Inspirational Quotations
"As long as we require someone else to make us happy. We are slaves" - Swami Vivekananda.
---
---
"Great Personalities speak about thoughts. 'Average Person' talk about occassions. 'Narrow Minded' gossip about others." ― Eleanor Roosevelt . . . Let you question yourself, "Who You Are, either 'Great Personality', 'Average Person' or 'Narrow Minded' ?
Joke Of the Day
"A book was released and the cover name is "How to change your WIFE", and within ONE week, "25 MILLION" copies were sold. The publishers found a mistake in the title, actually, it should be "How to change your LIFE", when publishers corrected and released the new book into the market. The first month's sales were 3 copies".
Follow us on Social Media