Details

This Page Hits:4467
Oregon {OR}| Portland | Salem | Eugene
Vastu in Oregon[OR]:
Many people think that the "Vastu Shastra" is only bounded to Indians and Hindus but this statement is totally wrong. It is a global science and people of any religion, creed or background can utilize and experience the benefits of this Vastu science.
It is our aim that everybody in the world should live peacefully, for that, this Vaastu is most helpful to make our lives convenient and peaceful.
Today, we have many clients from all parts of the world that they were consulted for our Vaastu services and make changes accordingly.
They have also noticed positive results and one may check few of their reviews in "vastu testimonials" page. Our Vastu Consultant and founder of this site Mr. Suresh visited many countries especially of South Asia and the Middle East and promoted this Vasthu science.
We are also planning to visit the Oregon state and do need to serve residents here. We will be really happy if the people of the state imply the science with their properties.
One may check the bulk of information on our site and this information may be useful for your Houses, Offices, factories, different parts of the home like Kitchen, Living room etc., accordingly. Soon, you will see positive results and your lives will be peaceful and tension free. You can also see some of the modifications in the following links:
Southwest facing house vastu, we recommend these houses often to our clients. many say that this SW facing homes are not good, then why we are suggesting, how?
Northeast facing house vastu more information can be seen in this link.
Many people think South facing house vastu is not at all good? one may clear their doubts by visiting the link.
If there is more East open space then this East facing house vastu brings good luck. Check the link for more information.
Types of houses in Oregon
1. Bungalow
Bungalow architecture is peculiar in Oregon compared to other states in the USA. Bungalows are usually tall monumental buildings, but they are just single-storied houses with steep-sloped and overhanging eaves in Oregon. They have a spacious veranda with concrete flooring immediately surrounding the house. Porches are elaborate with covered roofs and equally distanced circular columns. Horizontal glassed windows are planned just beside the front door. A staircase leading to the first floor with hefty wooden railings adds a royal vibe to the interiors.
2. Craftsman
Craftsman buildings in Oregon are usually built using raw materials brick, wooden planks, or stone. People seeking ready-made homes will like craftsman-style houses. Craftsman-style homes in Oregon are fully furnished. Asymmetrical facades with attached garages distinguish craftsman-style homes from other architectural styles. The exteriors, too, are palatial with metal railings or compound walls to fortify these buildings. These houses are multi-gabled at different stories, and chimneys embellish the floors. Earthy and aesthetic tones are dominantly used in these constructions. Craftsman houses in Oregon are either one or one and a half stories tall. The staircase is located inside the houses, with chimneys and turrets varnishing the roofs. Glassed windows with wooden frames define the outlook of the walls.
3. American ranch
American ranch homes are pervasive in Oregon. Although the basic architectural style resembles conventional ranch homes, American ranch dwellings are a bit reconditioned to match the vibe of Oregon. These houses are generally L or U-shaped dwellings with steep roofs, multiple gables, and attached garages. They are restricted to a single story with tall rectangular glass windows spread evenly across the dimensions of the house. The exteriors are as spacious as the interiors of the house. The minimum floor area ranges from 2000 to 3000 sq. yards.
4. Mid-century modern split level
Mid-century modern split-level homes are highly customizable in Oregon. The floors are flat or slightly slanted. The houses, too, are sometimes slanted or inclined on inclined landscapes. Concrete and wood are the most commonly used raw materials in these constructions. They are primarily two or two and a half stories tall and not more than that. Garages are requisite for these buildings. Glasses are used instead of windows. Vibrant dark colours are used in these constructions. These houses look like double-decker houses. Multiple floors look disjoined with bald floors and overhanging eaves. Glasses are extensively used in these houses, with wooden planks used for decorative purposes. These glasses are arranged linearly. Split-level houses do not emphasize much on ancient architectural elements or the exteriors. They are simple and minimalistic.
5. Portland foursquare
The four-square buildings too in Oregon are different and unique. Generally, Oregon is specialized in modifying conventional construction styles. Portland foursquare dwellings are sophisticated and redesigned foursquare houses. Portland foursquare buildings first rose to prominence around the early 20th century. These residences are a perfect blend of townhouse rural-style houses and sophisticated modern architecture. The roofs are bald sometimes and imperceptibly slanted, sometimes with obscurely overhanging eaves. These houses are restricted to two or two and a half floors and not extended beyond that. Earthy tones like green, maroon, white, brown, and other English colors are domineeringly used. Wide front covered porches with sparsely distributed columns are other defining features of these houses.
6. Victorian
Victorian-style houses replicate the quintessential victorian era architecture of England. Victorian architecture flourished with gothic influence and intricate designs during the 19th century. Pointed arches, domes, cylindrical turrets, and pitched roofs define the roof architecture of victorian homes. These residences are monumental and extend not less than two-story height. They use vibrant colours in the construction. The exteriors are as spacious as interiors. Tall rectangular windows with two divisions linearly spaced adjacently spruce up the building. Large plantations across the entire dimensions of the exteriors with lights and other additional embellishments are an added attraction to these houses. Porches, balconies, and entrances are wide with equally spread circular columns and wooden railings intricately designed.
7. Tudor revival
Tudor revival-style homes are a sophisticated version of Tudor homes that look like England's townhouse-style homes. Redbrick, stone, and wooden planks are commonly used in construction. Steep roofs with multiple gables, overhanging eaves, and tall chimneys piercing through the roofs are distinctive features between Tudor and Tudor revival-style houses. Unlike traditional Tudor-style houses, Tudor revival-style homes are one or two-storied tall. Tall glass multipaned windows with wooden framing and ornate detailing add a lot of decoration to the places. American Tudor revival architecture is mainly recognized by its front separated gable for the main door. These dwellings' exterior or garden space is pretty dry, unlike other typical American exteriors. The roofs look like A-line houses. Wooden framing on top of concrete walls is another feature that is entirely peculiar to American Tudor revival style architecture.
8. Cape cod
Cape cod architecture is one of the most pervasive residential styles in Oregon. With aesthetic colours and pleasant exterior styling, Cape cod houses look like heaven on earth. Cape cod residences usually facilitate mid-sized families and cannot extend more than one and a half floors. Some cape cod residences fortify their properties with wooden compound walls—tall square-shaped windows with wooden framing tart up the entire building. Tall chimneys pricking through the roof are one of the dominant features of these houses.
9. Townhouse
Townhouse architecture is another rampant architectural style in Oregon. These buildings are mostly restricted to two stories with no elaborate exteriors. These dwellings are devoid of porches, balconies, and verandas.
10. Cascadian
Cascadian-style houses are pretty voguish in Canada. These houses are similar to ranch-style homes. It looks like a consolidation of different constructions stuck together. With multiple gables, other rooms and roofs are stacked up one another. Square-shaped windows with numerous panes in front of the home are one mandatory architectural element, whereas attached garages are another mandatory feature. They may be extended to not more than one story height. Brown and maroon colours are the most commonly used colours in these houses. The exteriors are primarily absent, with a very shallow parking space in these dwellings.
11. A-frame
A-frame houses are practically shelters under one single roof. The roofs extend to the bottom or surface of the ground. They can be primarily one story tall and not more than that. They do not have porches, balconies, or exteriors. Glass windows are one mandatory architectural feature of these houses. While some A-line houses are elevated at height with a small staircase leading upto the front door and uncovered front porch, some are built on the bare ground.
Oregon (OR) Overview:
Oregon is a US state located in the Northwestern Coast of the country. In terms of covered area, the state is 9th largest and 27th most populous state of the country.
Bordering states of Oregon include Washington towards the North, California, and Nevada towards the South, and Idaho towards the West.
On the West lies the mighty Pacific Ocean, and Oregon is one of the three contiguous US states that have a coastline on the Pacific Ocean. The state is famous for its diverse geography that features mountains, forests, volcanoes, beaches, lakes, shrublands, and deserts.
Archaeological evidence found in the region show that Oregon was inhabited by humans for 15,000 years ago, but recorded history is available only from 16th century.
At the time of European arrival, Oregon was inhabited by many indigenous groups including Chinook, Bannock, Chasta, Nez Perce, etc. These people were mostly hunters, fishermen and cultivated some crops like tobacco and corn.
After the colonists arrive, these people faced brutality and inhuman behavior from them and the majority of their people were killed or forced to leave. Juan Rodríguez Cabrillo (Spanish) was the first European to explore the region in 1543.
Later, as the time passed, many other French and British expeditions also came and explored the area. Some of the famous explorers include David Thompson, British Captain James Cook (who discovered some parts of Australia) and Juan José Pérez Hernández.
As the time passed many businessmen and traders (American and British) were attracted towards the area due to its rich resources especially for fur and built forts and maintained trading posts for active presence.
Oregon was admitted to Union on 14 February 1849 and became 33rd state of the United States. In the 20th century, the state saw the huge economic revolution as it became heavily industrialized aided by other economic sectors like timber, agriculture and hydroelectric power. Also, during the "World War 2", the state provided a massive contribution to war efforts by building aircraft carriers and liberty ships.
Oregon is one of the most beautiful among all the US states having diverse features like landscapes, lakes, rivers, mountains, forests, deserts, etc. approx. 60% of the state's land is covered by forests.
This is the reason the state is one of the largest producers of timber. Also, the state has rich flora and fauna. Some of the species that reside in the state include beavers, porcupines, coyotes, wolves, red foxes, common grey fox, kit fox, black bears, and raccoons. In terms of climate.
Oregon has mild climate but slightly varies due to different geographical regions.
Till the 1980s, Agriculture, forestry, fishing, etc. but since then the government has pushed for diversification of the economy. Today, in addition to all these Technological and services sectors also play a vital role in the economy.
Due to fertile land, abundant water, and diverse ecological conditions agriculture is thriving in the state since the start of the state. Some of the agricultural products include hazelnuts (95% of the US hazelnuts), cranberries, wheat, and wine.
Due to extensive forests all over the world, Oregon is one of the largest timer producers since the very beginning. Since the economic diversification, the state became one of the leaders in technological advancements.
Many renowned technological giants including "Intel", Silicon forest and Tektronix are based in the state. Also, the state is home to some world-renowned companies headquarters like "Nike". Tourism is one of the fastest growing sector and contributes significantly towards the economy.
As described earlier, the state has diverse features which attract millions of tourists from the USA and worldwide.
Christianity is the largest single religion of the state. Also, the state has a large non-religious population that makes up 31% of the total population.
Oregon State Capital City: Salem
Area 255,026 km²
Congressional Districts5
Population 4.143 million(2017 est)
Language English, Spanish, Vietnamese, Chinese, Russian, Telugu
Main Cropshazelnuts, cranberries, wheat, and wine
State Bird Western meadowlark
State Animal Beaver
State Flower Oregon Grape
State Tree Douglas fir
Popular Rivers Columbia River, Grande River, Klamath River, Snkae River, Applegate River, East Fork lllinois Riverho
Spiritual Places Oregon City Christian Church, St Paul's Episcopal Church Oregon City, Oregon City Evangelical Church, Oregon City Church of Nazarene, Brahma Premananda, HECSA-Portland Balaji Temple, BAPS Shree Swaminarayan Mandir, Portland Jaya hanuman Temple, Buddha Eye Temple, Islamic Center of Portland, Masjid An-Noor, Bilal Masjid, Islamic Center of Portland, Islamic Center of Corvallis
Important Cities Portland city, Eugene city, Salem city, Gresham city, Hillsboro city, Beaverton city, Bend city, Medford city, Springfield city, Corvallis city, Albany city, Tigard city, Lake Oswego city, Keizer city
Border States Washington, California, Nevada, Idaho
Tourist Attractions Crater Lake, Crater Lake National Park, Columbia River Gorge, Mount Hood, Multnomah Falls, Haystack Rock, Silver Falls State Park, Oregon Dunes National Recreation Area, Oregon Zoo, Pittcok Mansion, The Grotto, Sea Lion Caves, Oregon Coast Aquarium, Mount Mount Bachelor ski Area, Mount Mazma, Shore Acres State Park, Hoyt Arboretum, Evergreen Aviationa and Space Museum, Tumalo Falls, Timerline Lodge, Portland Japanese Garden, Mount Hood National Forest, Wildlife Safari, Smith Rock State Park, Washington Park, Eagle Creek, Cape Disappointment State Park, Forest Park, Wizard Island, Trillium Lake, Latourell Falls, Horsetail Falls, Mount Hood Meadows, Bridge of the Gods
Oregon Flag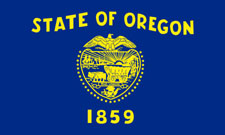 Oregon Location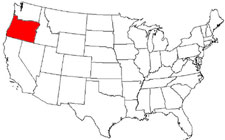 Desktop Wallpaper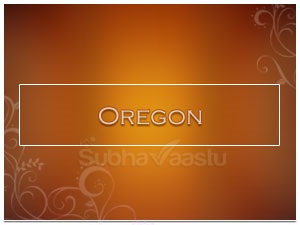 Mobile Wallpaper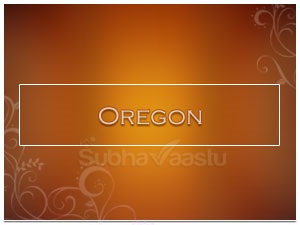 Vastu Testimonials Delivered By Respected Residents
Dear Suresh, I am pleased to inform you that like the way you provided consultation for my home and explained to me all the changes required inside and outside home. I really appreciate the diagrams that you prepared for my home with pictures and arrows showing the changes need to be done. Above all, you explained very well the reasons behind changes you recommended for my home with great clarity and sense of humor. No doubt in my mind, you are the best Vastu expert, I really appreciate your dedication by building and maintaining a very informative website that is helping thousands of people across the globe. Also, I sensed when I talk to you and when I was dealing with you, you follow honesty and integrity and you have a sincere desire to help others - Kotesware Rao - Dallas - USA
We are tech professionals and working in USA. After a year long search we brought the house. After buying the house I started looking for consultant who can help me evaluating the house. I came across Subhavaastu website which has lot of information. I contacted Mr.Suresh and requested him to help with our house vastu. It has been an incredible delight working with him.. He is very detailed oriented person and never compromises with his work. I am typically not interested to deliver the reviews. But after working with Mr. Suresh I decided to share my experience. Mr. Suresh has great expertise in providing vastu consultation to USA property. He is always available through email and phone l to answer questions. I am writing this review hoping it will help other people like me who lives in abroad. Please take advise before buying the house. I highly recommend Mr. Suresh as he has great experience with structure of USA properties and also he provides genuine consultation. I really appreciate Mr. Suresh's help in evaluating our house - Padma - Boston - USA
"I contacted Sureshji to consult on our current home. He was spot on in identifying vastu dosha in regards to the problems we were having. He suggested remedies but we are still looking for a new house. Since then I have been in touch with him for finding a right home for us. He is very sincere and truly wishes better lives for everyone. He doesn't compromise with quality and is always responsive to queries. He recommends solutions as per location as Vastu rules differ for each country. He is greatly contributing to the society with his knowledge of Vastu and dedication towards his work. Keep up the good work Sureshji and wish you success and happiness!" - Megha - Virginia - USA
I have consulted Suresh Garu during December 2014 during the process of buying a house in Texas, USA. I have occupied the house for one year now, and feel like dropping a review regarding my experience during the entire process. I am very much satisfied with the kind of service I received from him. He is very knowledgeable and I was often stunned by his detailed analysis during the course of my interaction with him. He was very much accessible over phone (perhaps more than 10 times for one house plan!) and the price is very much reasonable especially compared with the cost of the house. I noticed his burning desire to help me in making informed decisions on certain things. I have seen some people pretending to know this subject and misguiding those who come for help by saying only what we want to hear. SubhaVaastu is definitely not that one. Finally, I am strong believer of leaving certain things to experts in those subjects. I have been in US for more than 13 years and have seen people doing their own corrections (by reading website articles) trying to save few dollars. Please don't do that. You would end up in causing more damage. I highly recommend you to engage SubhaVaastu in your next project - Satish - Dallas - TX - USA
Inspirational Quotations
"As long as we require someone else to make us happy. We are slaves" - Swami Vivekananda.
---
---
"Great Personalities speak about thoughts. 'Average Person' talk about occassions. 'Narrow Minded' gossip about others." ― Eleanor Roosevelt . . . Let you question yourself, "Who You Are, either 'Great Personality', 'Average Person' or 'Narrow Minded' ?
Joke Of the Day
"A book was released and the cover name is "How to change your WIFE", and within ONE week, "25 MILLION" copies were sold. The publishers found a mistake in the title, actually, it should be "How to change your LIFE", when publishers corrected and released the new book into the market. The first month's sales were 3 copies".
Follow us on Social Media