Details

This Page Hits:9581
India - Indian History - Indian Information - Indraprastha - Hasthinapuram - Bharatha Desam
Vastu In India: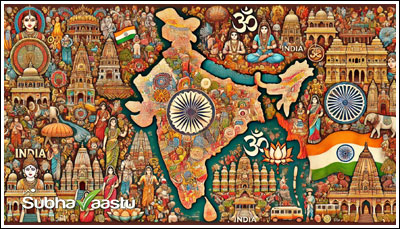 Fortunately, God blessed Indians with Vastu Shastra Knowledge. Thanks a ton to Almighty. If this Vastu science originated in any other country, it will be commercialized or marketed wholly and the entire world cannot use it as unrestricted services. The whole world residents are so lucky to have this science on free of cost, as this science came from India. No need to pay any Money to practice, learn, follow this Vaastu Science. That is India, a Land of Karma, honest, greatness, determination, generosity, kindness, perseverance, compassion, devotion, dedication, respect, hard-working, knowledge (Gnaana), intelligence and skillful.
One may observe an important thing, wherever you find Indians in other countries, they are calm, hard-working, knowledgeable, dedication, service, accountability, responsible and law abiding citizens. This is the jeans of our elders from this great land, India.
Coming with vastu subject, numerous Vastu Consultants in India performed dedicated experiments on vastu. One cannot question their commitment to their experiments. Their devotion is hugely appreciated. Hat's off to their adherence vastu researches.
Even today also many vastu specialists in India, never charge anything. When we observe in many villages, most of the Vastu Pandits in India, providing Free Vastu Services to the local residents. Now society changed.
In our observation one family hails from Bangalore, doing free vastu services from past 4 generations. Present vastu pandit is charging fee, his father did not, his grandfather did not, his great-grandfather did not collect even one paisa.
When in our inquiry the present Vastu Pandit stated that "TIME" changed, he further stated that those who are charging the fee, getting high respects in the society. People do not have good faith on somebody who are not charging vastu fee.
He is working as a lecturer in a college, otherwise, if he is not working, what about his life, future, family maintenance etc. Now it is clear, our society changed, No money - no respect. Charging money - having great respects. This is called, changes in the time.
We found one astrologer who is doing free services in Hyderabad, he never charges even one rupee from anybody. He is also working as a professor. We found another astrologer in Mumbai, he is also working in the Postal department, he is also not charging any money for the Astro services.
Still, there are people who are serving on free of cost. These kind of honest people are very rare in our society. Tough to find them.
The most fortunate thing is that people never looking for vastu consultancy charges, other than, only 1 in 1000, otherwise all were interested to obtain only paid consultancy. Residents never look for cheap consultancy services. This is also a great change in the society.
Our Indians were settled in different countries, as per our knowledge our Indian's were settled in more than 85 countries. Maybe more than 100, but our data may be limited. Almost all NRI's searching for who is the best vastu consultant in India. Good to know this information. This is also "change". No one looks for free vastu services or cheap vastu services. Residents vex with many gimmicks and tricks.
When we settled in other countries, first we need to have a House, security, job security, money for living, kids education, family life, safe running businesses, health, wealth, peace and progress etc.
After hearing our Indians facing troubles in many countries we decided to provide some important Vastu Tips here.
1. Most important thing is that, do not buy a house which has more open space at West direction and very limited or no space at East direction. (Read this article to know about East facing house vastu link.)
2. When there is more open space towards East direction, first preference will be allotted to that house.
3. Don't choose a house which has heavy open space towards South direction and very limited space towards North direction. (This link has some information on South facing house Vastu).
4. Try to find a house which has more open space towards North direction (to know something about North Facing House Vastu this link helps) and lesser open space towards South direction.
5. Avoid buying house which has water body at West, South and Southwest directions.
6. Try to buy the house which has water body at North, East and Northeast directions. Generally, these homes are giving good results.
Please note that these tips may be useful when there is no accessible of vastu expert in India. Now we have hand phones, we can call immediately to any vastu guru in the world. Anyway here is our SubhaVaastu Contact Details link. One may contact us any time through that link.
Information about India:
Country India
Capital City New Delhi
Area: 3.287 million km²
Population: 1.324 billion (2016)
Currency: Indian rupee
Official languages: Hindi & English
Demonym: Indian, Hindustani
Government Unitary Parliamentary constitutional socialist
legislature Parliament of India
Religions: Hinduism 59.80%, Islam 34.2%, Christianity 2.3%, Sikhism 1.7%, Buddhism 0.7%, Jainism 0.4%, Other religion 0.7%
Time Zone: IST (UTC+5:30)
Drives on the Right
Dialing / Calling Code: +91
Internet TLD .in
Indian National Bird Indian peafowl
Indian National Flower Lotus
Important Cities: New Delhi, Mumbai, Bengaluru, Chennai, Kolkata, Pune, Ahmedabad, Hyderabad, Jaipur, Lucknow, Patna, Bhopal
Famous Rivers Ganges, Brahmaputra River, Indus River, Kaveri, Narmada River, Godavari River, Yamuna, Mahanadi, Krishna River, Tapti River, Chambal River, Chenab River, Koshi River, Beas River, Sutlej, Ravi River,
Spiritual Places Vaishno Devi Temple (Jammu Kashmir), Golden Temple/Swarn Mandir/Harmandir Sahib in Amritsar, Sun Temple (Surya Mandir) in Konark, Jagannath Temple (Jagannath Mandir) in Puri, Somnath Jyotirlinga (Gujarat), Ranakpur Temple, Tirumala Venkateswara Temple in Tirupati, Ajmer Sharif in Ajmer, Velankanni Church, Amarnath Cave, Varanasi, Dwarka, Ayodya, Vrindavan, Haridwar, Rameshwaram, Badrinath, Jama Masjid (Delhi), Makkah Majid (Hyderabad), Taj-ul-Masajid (Bhopal), Shirdi Saibaba Temple, Siddhi Vinayak Temple in Mumbai, Shringeri, Udipi, Chamundi Temple, Kali temple in Kolkatta, Ujjain Mahakaleswar, Bheema Shankar, Srisailam Mallikarjuna Temple, Puttaparthi Sathya Saibaba, and many more.
Tourist Attractions: India Gate, Gateway of India, Mumbai city, Delhi, Kashmir, Ooty, Kodaikanal, Munnar, Kullu, Manali, Night stays at Rajasthan deserts, Sabarmati Ashram, Ajantha, Ellora, Borra Caves, Araku valley, Bangalore, Mysore Palace, Great Sri Krishnadevraya Kingdom in Hampi, Sunrise in Kanyakumari, Taj Mahal, Amer Fort, The Red Fort, Hawa Mahal, Qutb Minar, City Palace (Jaipur), Ganges, Mehrangarh, Golden Temple, Jaisalmer Fort, Meenakshi Amman Temple, Konark Sun Temple, Charminar, Jaigarh Fort, Golkonda, Lodi Gardens, Ranthambore National Park, Agra Fort, Ellora Caves, Periyar National Park, Thekkady, Bandipur National Park, Rohtang Pass, Kanha Tiger Reserve, Mysore Palace, Yamuna, Jaswant Thada and many more
Indian Flag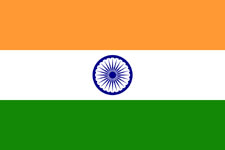 India Location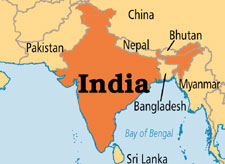 Desktop Wallpaper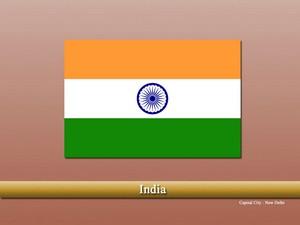 Mobile Wallpaper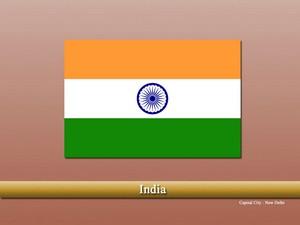 History of India:
There is a general belief that Aryans migrated from central Asia. This pseudointellectual statement- is effectively demolished by the above statement. There was free movement of people in the Bharata-Varsha as described above.
In the later period a distinct civilization developed in the region of Egypt & Greece, the Indo Gangetic Plains, and in China and Rome. The earliest of these is perhaps the Indo Gangetic Plains. The Mohanjedaro excavation in Pakistan date the Indian Civilization to around 10,000 years old or more.
Whereas the Vedic Literature seems to have originated in the present day the Middle East, its practical and utilitarian influence is most prominent in India.
There is a famous statement that knowledge mellows man towards sanity and civilization. He loses the instinct of aggressive tendencies, without which the earlier man could not perhaps have survived. Agriculture and animal husbandry of the early Indians/Aryans made them sober, though richer. This invited jealousy and aggression from the less developed states and thus series of invasions from the North West on to the Indian mainland. However, some of those marauders chose to remain in India and be civilized and some went away with the booty taking inspiration towards civilization and developed themselves. Thus slowly a two-way traffic of people took place.
World attributes the origin of Vedas to India. No matter whether it is right or otherwise the Indian subcontinent- the Bharatkhanda of Vedic India is responsible for preservation and dissemination of the Vedic lore. The famous epics of Ramayana and Mahabharata originated in present India. The first poet in the World is credited to be Valmiki, the author of Ramayana. Perhaps this was about 4000BC. Mahabharata is attributed to be about 3500BC and the epic is the longest book in the world today. It is truly said even now that whatever does not exist in the epic does not exist anywhere whatsoever.
Basically, Indians are not history-minded. Even the mighty earlier rulers have not left any authentic account of their kingdoms nor of themselves. Perhaps this has started from about the time of Ashoka (300-350BC) more by accident. His passion to spread his new found Buddism led him to construct huge stupas which stand as witness to the social achievements of that time. Perhaps this was the last kingdom that embraced most of present India till Moghuls in the 16th century came and brought the whole country (virtually) under one administrative rule.
Later the British consolidated the rule in such a way, though united, the country was yet divided into several princely states. Medieval India from about 3rd century AD till about 1900 had indeed been a turbulent one. Though the people were united, the various kingdoms that ruled were not. Various kings warred with each other.
They even conspired with invaders to defeat their neighbors and in the process lost their kingdoms even. In around 12-13th century Hazrat Moinuddin Chisti, the famous Sufi saint, unable to save his life in Persia (presently Iran) found refuge in India in the kingdom of Prithvi Raj Chauhan of Rajputana, and who lost himself to the invading Afghans a few years later (in 1959 Dalai Lama of Tibet took refuge in India in the same fashion).
However, during the 7 to 11th-century several saints ensured continuity of India as they thought it fit. Notable among them was Adi Shankara who single-handedly demolished the remains of Buddhism (By this time over a period of thousand years Buddhism got fairly contaminated and was found to be less and less popular) and revived ancient Hindu/Brahaminic way of life.
Buddhism, Jainism came into existence around 500BC and was found to be extensively patronized by common people and kings alike. It was in a way, a radical departure from the Vedic and Brahmanic way of life, which to a large extent attracted the lower state of the people to the point of despair and helplessness thus sowing seeds of rebellion.
Buddhism became a convenient way. In fact, Shankara had adopted several of Buddhist practices, notably of the ascetic order, which became a powerful tool to revive orthodox Brahmanic Vedic order. He has established 4 mutts in north, south, east and west of India. His Advaita philosophy caught the imagination of the intelligentsia and helped propagate his ideology.
In the 13th-14th century another saint Ramanuja came on the scene and propagated another thought Visishtadvita, partly demolishing Shankara. Yet later a pure Dwaita-dualistic philosophy was propagated by Madhavacharya.
And in the late 19th century and early 20th century the saint Vivekananda shook the world with his declaration of love of humanity. He captivated the minds of the then intelligentsia of the world. The world then again came to know of India, Hinduism and its philosophy. Till then the wisdom of India though known had not become a matter of public debate among the masses. This job was left to Vivekanand.
When the whole then known world was yet in their primitive stage of development, the civilization of India was growing and shining. One will wonder when they understood that Artha Shastra-the science of Economics and statecraft was codified around 300BC by Chanakya.
It was Arya Bhatta of those times that postulated that the earth rotates around the sun and not the other way. Even it was during this period that solar and lunar eclipses were predictable. The concept of zero which is the start of mathematics and metaphysics was known even then.
With so much advancement, how was it that is was not a state of consequence-politically speaking. The tragedy was while people were united, politically they were not. Intercine wars ensured that there was no dominance of any one system of rule inspite of the fact that systems in vogue were more or less on the same lines.
The political history of India from about 7th century to 17th century is dimal. There were several princely states in the country-each independent of the other and there was no central authority whatsoever. The states spent most of their time in fighting with each other than doing justice to the state.
Where there was some stability for a decade or more, some activity or other concerning the state was undertaken notably on religious lines. Massive construction of temples came up. There appears to be no effort at economic upliftment of the people by the state. Education and other social activities were predominantly secondary. This is the primary cause of stagnation of the country.
There were fairly continuous and regular attacks from the Northwest. Thus the northern states of India were exposed to external invasions. The states of Rajasthan and Punjab bore the brunt of these attacks. They had not given any rest to local chieftains to strengthen their forces.
It was an excellent opportunity to the regrouping of the princely states thus forming a unified response. This has not happened. Rather the local chieftains tried to collaborate with the invaders to vanquish their own neighbors. This facilitated the invaders immensely. It is not surprising that with a few hundred soldiers Babar could lay the foundation for Moghul empire in India.
In the medieval period, a sort of stability was established with the Moghul rule. Yet it has not done much in the economic upliftment of its subjects. Further, their rule alienated the local population from the state activity on religious lines. Thus a large section of the population was not with the ruling class. This is exactly what it was earlier too. A homogenous central authority had not helped the nation.
It was during this period that Europeans came, first as traders. The opportunities present in the county were so tempting that soon they became rulers. The Moghuls had subcontracted the activity of rulership to the Europeans and the princes were mere show pieces of no consequence.
There was a semblance of activity established by Maharaja Ranjeet Singh in Punjab and Shivaji in Maharashtra (in 17th Century). Shivaji was the most secular and visionary ruler the country had ever known since Ashoka. Tragedy, the later rulers lost the grip again due to internecine wars among themselves.
The way the British established their rule both direct and indirect are indeed interesting. First, they underwrote the security of the princely states by establishing their own cantonment in the states and thus the princely state had no more responsibility in this regard. In effect, the princely states were promoting the British army and not their own.
During this period French and Portuguese also started their trading activities. But in the end, British won the race. They further consolidated their rule by marrying local princesses and thus influenced indirectly. The next step was they had crafted a smart law called the doctrine of lapse according to which if the ruling king had no issue to succeed him, the administration would fall into their hands.
The British would not recognize the adoption by the rulers. (often in such cases the ruler's brothers or cousins were laying claims and thus fiction survived where one party would seek help from the British and the other that of French or Portuguese. It is in these internecine disturbances that the British outmaneuvered other competitors.
There was an interesting case where the Nizam of Hyderabad could not pay up the money he owned to the British. in lieu of this, he had ceded four districts of his kingdom (Kadapa, Kurnool, Bellary, and Anantapur) to the British. These districts were does called the ceded districts.
When the British established their empire more or less all over the country they became hot-headed and introduced ammunition laced with beef and pig tallow (at the manufacturing stage). The sensitive Indian soldiers working in the British army rebelled against the use of this ammunition and this became the first war for independence against the British rule.
Sadly some large states notably Punjab, Hyderabad, and Mysore did not lend support to this uprising. Had they supported the uprising the British would have lost the race and country would have been free even in 1857.
One will notice a thing at this point. A small thing of sentimental value had awakened totally a different emotion, namely unyoking of the British rule and establishing home grown Government. For a brief period Bahadurshah Zafar, the last Mughal emperor was made the commander of the ragtag Indian soldiers. Sadly the revolution did not achieve its goal due to the betrayal of Royalty.
The country accomplished its freedom totally on a different plank-non cooperation and non-violence. It needs volumes to enumerate the freedom struggle, having its roots in 1857 which culminated the country attaining freedom in 1947 nearly a century later.
Places of interest- Truly India is a continent even in its fragmented shape.
In the North East, one will still find natural beauty both in its geography and history. The river islands in Brahmaputra in Assam, the natural national parks of one-horned rhinos, the exquisite small and beautiful waterfalls and clean water bodies of Meghalaya, the foothills of Himalayas in Arunachal Pradesh, the huge Brahmaputra river in central Assam are some of the attractions where a foot loose would happily spend his time.
Coming west word, we see Kolkatta, once the imperial capital of British India in all its decadent beauty. Along this one can see the Belur Mutt, the headquarters of Ramakrishna Mission founded by Vivekananda in 19th century.
The Dakshineswar temple here is worth spending time in. Kali Ghat may remind one of Vamapaksha order of Tantrik Sanyasis. Today two Railway divisions namely Eastern Railway and South Eastern Railway have the headquarters here.
During freedom struggle in the 19-20th century, Kolkatta was one of the places where the armed struggle to attain freedom found its ardent supporters. It was close to Kolkatta that Rabindranath Tagore established a premier educational institution- Shantiniketan.
Several social revolutions notably anti-Sati Laws, widow remarriages etc. were born here. Raja Rama Mohan Roy, a social reformer started a new religion called Brahmo Samaj during this period in Kolkatta. Subhash Chandra Bose the revolutionary freedom fighter born in Cuttack (in Orissa) belonged to this place. Sir J.C. Bose the famous physicist also was from this place. Recently Mother Theresa founded the Missionary of Charity here.
Coming further west we enter Bihar. Here one can see places associated with Lord Buddha to where people from all over the world flock. Bodh Gaya is a place worth seeing, where due to piety, people from all over the world prefer to crawl than walk.
This place was buried under huge debris and was discovered in the later part of 19th century. It is said to be the place where Lord Buddha got enlightenment under a banyan tree. The present banyan tree there is perhaps second or 3rd generation tree of the original. Further Lumbini where Buddha was born is towards Nepal in the same region.
The famous Nalanda University which was destroyed by Alla-Uddin Khilji in 12-13th century is also in Bihar. Interestingly Sita Marhi, where Sita (of Ramayana) was found when Raja Janak was tilling a land for hawan is also in Bihar.
Further west of this Varanasi is said to be the first city of the world. It needs no explanation nor introduction. One can see ancient India neatly showcased into modern India in this place. It was once the prime center of learning during the Vedic and medieval period.
Even now this is the place for modern education. There is a factory manufacturing diesel locomotives in this place. Bismillah Khan the famous Shahanai musician, awarded Bharat Ratna, was also from this place as also Pandit Ravi Shankar, the famous musician.
Further west we come across to Lucknow the capital city of Uttar Pradesh. The etiquettes of this place are very famous and are called Lucknowi Andaz. One will find here two Imambaras which are very interesting.
These were built in 18th century by the Nawabs mainly to provide employment to people when there was a severe drought. It is said that in the evening the Nawab used to come to inspect the days' work and while departing demolish the day's construction.
This was to ensure continuity of employment to the workers over an extended period. The Imambaras are a sight to see particularly for their mathematical precessions where sound vibrations could travel longer without distortion.
Further west we come to Delhi, the capital of India. In Chandni Chowk bang opposite Red Fort is the place of Sahib Shishganj. It was here that the 9th Sikh Guru Teg Bahadur was martyred by Aurangazeb in the 17th century.
Right opposite to Jama Masjid, also built by Shahjahan-Hazarat Sarmad a famous Sufi saint was also martyred by Aurangazeb.
In the bye lanes of the old Delhi, one can see the haveli (mansion) of Mirza Ghalib a great Indian poet, who is even now quoted and admired. Modern scholars equate him to the famous Sanskrit poet Kalidass of medieval India. Whereas Kalidass expressed himself in Sanskrit Ghalib found it convenient in chaste Urdu. (Urdu is language born during Mughal period, an amalgamation of Hindi and Persian).
The Nizamuddin Dargah even now attracts people of all faiths to its door. The great Sufi saint Hazrat Nizamuddin belonged to the 13th century and was a contemporary of Allah-Uddin Khilji.
His disciple Amir Khusro who popularized poetry in Khadi Boli- a dialect of Hindi is also interned in the same premises. There are several resting places (Dargahs) of Sufi order saints spread all over Delhi.
In the business center of Delhi- Indira Place or Rajiv Chowk (though it is still popular by the old name of Connaught place) one will see Jantar Mantar, the old observatory built by Maharaja Jai Singh of Jaipur in the 18th century. It is worth a visit.
The depth of knowledge of astronomy can be seen at this place. He is supposed to have built similar observatories in Samar Khand in middle east and Jaipur in his own capital.
Thereafter comes the city of Delhi, the capital of India. One can see the remains of medieval India as also modern places of interest to the visitors. Hazarat Nizamuddin Dargah, Humayun Tomb, Qutab Minar, Red Fort, Jama Masjid are places worth exploring.
The modern times saw the Lotus temple of Bahaii faith, constructed in 1970-80. Rashtrapati Bhavan, Parliament House remind one of the imperial majesty. They saw their birth in 1914 when the capital of India was shifted to Delhi from Kolkatta.
Towards north and west of Delhi are Haryana and Punjab. Kurukshetra in Haryana and Golden temple in Amritsar are interesting places to remind one of the heritage.
The golden temple started during Jahangir's rule in India reminds one of the spirit of those great personalities who faced death than surrendering to the immediate and insolent might.
Further Southwest of Delhi is Rajasthan. The first halt is Jaipur, the capital of the state. Whatever one can say about Jaipur beggers its description. It is a multilayered city housing a great past and yet modern in outlook. It is a famous place for people interested in gem stones. The architecture of Hawai Mahal is breath taking.
The modernity of the observatory is truly astounding. The wonder of the fort is astonishing. The fort could store water to the king and its army for several months at a time so that they may withstand the assault by the enemy for long periods. As to how such water is collected in a natural way to evade its possible damage by invaders is indeed a wonder.
Further one sees the amazing Ajmer to where (perhaps in 11th or 12th century) Hazrath Moinuddin Chisthi ran to seek shelter in the kingdom of Prithvi Raj from the fanatics of the then Persia (present Iran).
The places to visit in Rajasthan are far too many to mention. Mount Abu is one such place. Here one can see the exquisite sculptures reminding one of the skills of yore.
Coming back no mention of India is complete without referring to Agra and Mathura. The Taj Mahal is the eighth wonder of the world. One will be astonished to learn that the monument stands on wooden piles as the foundation.
If one views Taj Mahal from a particular place, it appears that the spires of the four minarets and the central dome are in one line from another point if one raises his or her hand with their palm pointing towards the ground, the picture appears as if the monument is suspended from the hand. One can see similar optical illusions at Qutub Minar in Delhi also.
Further up Mathura – the birthplace of Lord Krishna is a must visit place for anyone even when he is an atheist. It evokes one with feelings of reverence when one sees places associated with Lord Krishna.
Further up we have Uttarakhand, Himachal Pradesh, and Kashmir. One can see the best of nature at these places. The way to Badrinath-the wish of every Indian to this site, discovered by Adi Shankara is via Uttarakhand. Haridwar and Rishikesh are in this place. Himachal is credited to be the abode of Gods. Who does not know what Kashmir can offer to a tourist?
The state of Madhya Pradesh is fascinating. Gwalior, Jhansi are associated both with religion and history. Several historical places are close to Gwalior. As also Khajuraho, where homage of the humanity is paid to Erotica in stone. The caves around Bhopal take you back to a few centuries.
Ujjain in the west, at one time, was what Greenwich is today. The tropic of cancer passes through this city. The poet Kalidasa lived here. Bhopal the capital itself is a captivating place. To the south of the state are Vindhya mountain ranges.
It is said in folklore that when Vindhya mountain range was raising to match the Meru mountains (in Iraq) Sage Agasthya was tasked to arrest the same. He traveled south and requested Vindhya mountain range lower their height so that he could pass through.
After crossing the mountains he paid a huge thanks and requested them to stay low as he was returning soon so that the mountain range was not put to hardship. The mountains stayed low. Sage Agasthya has not returned.
Crossing the Vindhyas one travels down to Nagpur and further to South is south India and Maharashtra. To the west is Gujrat and to the east are Chhatisgarh and Orissa.
Andhra Pradesh and Telangana boast of several temples of ancient origin and modern industries too. Bhadrachallam, Yadgiri, Vemulawada temples are noteworthy. The Ramappa temples in Warangal built in the 12-13th century with floating bricks.
The Charminar in Hyderabad is of the 17th century. There is a lake called Mir Alam Tank also of 17th century whose bund is a wall of only 3 feet thick. This houses water of about 40 feet height. Is this not a wonder ?. It is an engineering marvel. The bangles of Hyderabad are famous world over as also pearls. The Balaji temple in Tirupati is perhaps the richest temple on earth.
There are far more interesting places in Maharashtra. Ajanta and Ellora caves near Aurangabad are must visit places for any visitor. In Aurangabad itself the Panchakki mosque is peculiar. At one time there were five water wheels running flour mills where wheat and sorghum (Jawar) to feed the students. From where the water comes to the wheels to run the Chakkies is a wonder. This remains a mystery till this date. Aurangzeb the 6th Mughal emperor is interned here.
Nasik is the place where river Godavari starts. Shirdi the place made famous by Sai Baba in the 19th/20th century lived here to where people from all over the country flock.
The city of Pune is in Maharashtra. It was the seat of Peshwas who virtually ruled the country for a brief period after Shivaji. Pune was, during the freedom struggle, the intellectual capital of India.
The famous freedom fighters Bal Gangadhar Tilak, Gopal Krishna Gokhale were also from here only. It was Tilak who coined the slogan "What Bengal thinks today the country thinks tomorrow". This slogan unified the nation. The 17th-century warrior Shivaji was from this region. He is a great inspiration to India even today.
Mumbai (former Bombay) is the financial capital of India and needs no introduction. This place was gifted in dowry by the Portuguese to British in perhaps 19th century. Elephanta caves in the Arabian sea, hardly 5 km. from Mumbai is worth visiting. Trimurti the famous Indian Postal Stamp is a replica of a huge sculpture in these caves.
Gujarat is one of the most prosperous and forward looking states in India. It was the textile mills of Gujarat that financed the struggle for independence. Somnath temple, vandalized by Mohd. Ghor is here in Sourashtra.
The Gir lions, the last vestige of lions in India and in Asia are in Gujarat. The Nawab of Sourashtra wanted his princely state to join Pakistan when India attained freedom. Sardar Patel foiled his plans. Porbandar is the birth place of Gandhi Ji. One can see interesting features of medieval history in Gujarat.
Ahmedabad boasted of swinging minarets in a mosque where if one shakes one minaret the other minaret also shakes (by itself) in synchrony. Alas, this mosque was destroyed in 2002 in an earthquake.
Odisha (Then Orissa state) on the East has an interesting history. In earlier times it was called Kalinga. Ashoka conquered this kingdom in about 300BC where it was estimated that over 30000 soldiers were killed. Filled with remorse for such killing Ashoka turned Buddhist and helped spread Buddhism both in India and Sri Lanka.
The Puri temple is in this state. This is one of the holiest places in Hindu faith. The Rath Yatra in June/July attracts millions of people to this town. Interestingly the priests in this temple are Non-Brahmins. The Prasad in this temple is cooked-untouched by hand and steam cooked.
Konark temple dedicated to Sun God is about 50 km. from Puri. Some of the sculptures are indeed astonishing. You will find Giraffes and eating with knife and forks in the sculptures indicating that perhaps there were business connections with Africa and Europe too. This temple belongs to 11th century.
One note worthy feature of the Puri Jagannath temple is it is completely Vaastu Compliant. One will notice a small hole of about three feet diameter in the temple structure, in the Northeast side about 10-15 feet deep below which there is an idol of Lord Shiva. This place is daily visited by the priest community and worshiped all day. Perhaps, for this reason,n the temple maintains its pristine glory till now and beyond.
Karnataka state is a unique one. It promotes both music and dance- Karnataka Sangeet and Bharatha Natyam. In the north-west Karnataka, Hindustani classical music is very popular. The legendary Bhim Sen Joshi hails from this place.
One will see musical performances on every nuk and corner of the streets during Ugadi up to Ramnavami day. Mysore is called the paradise for retired people. There are several historical places in Karnataka State. It boasts of Bijapur, Badami, Gulbarga, Mangalore, Bellary and a host of other places of interest for a traveler. World's deepest mines- the Kolar gold fields now abandoned are in this state.
The whispering gallery of Bijapur, the tombs of Sufi saints in Gulbarga are worth mentioning. In Bidar, there is a temple dedicated to Lord Narasimha to go to which one has to wade through waist-deep water for about 200 feet through a cave at the end of which one will see the idols of Lord Narasimha.
Guru Nanak Dev is said to have visited this place when the people there were experiencing extreme drought. He suggested a place for digging and there is the copious supply of water that quenches the thirst of Bidar to this day. Interestingly there is a mosque also built here with floating bricks. By this process, the place remains cool even in severe summer. Bidar is hardly about 150 km. from Hyderabad- the capital of Telangana.
Bidri ware, made of thin cast iron are hugely popular handicrafts of this place.
Karnataka is known for sandalwood and its carvings.
Roerich the famous Russian painter lived in Bangalore for most of his life.
The Bandipore forests of Karnataka, south of Bangalore, are one of the largest tiger settlement area. Here one can see a verity of wild animals too. The famous bandit Verappa lived here and died here.
The temples and temple carvings and sculptures are too numerous to mention.
Tippu Sultan died fighting the British in the 18th century near Bangalore. Short range missiles mechanically operated were developed by him first in the world. Perhaps he was the only king of the times who led his forces himself and died in the battle field.
The state of Karnataka is one of the more prosperous states in the country.
Tamilnadu is one of the unique states in India. During the pre-independence time, there was Madras presidency comprising of the present Andhra Pradesh, Tamilnadu, and parts of Karnataka and Kerala. When Andhra was formed in 1955 and after states reorganization, on linguistic lines in 1956 the residual state became Tamilnadu, where the common language is spoken, is Tamil.
It is a fact that the Tamil language is as old or older than Sanskrit. It is one of the classical languages and very rich.
Thirukkural, a composition of various codes of human behavior is credited to be Tamil Veda and indeed it is so. Chennai in the Northern most corner of Tamilnadu is the capital city of the state. Other prominent cities are Madurai, Tiruchirapalli, Tanjore, Coimbatore, Vellore- the list of cities is endless.
Kancheepuram- Kanjivaram- is called a temple town. About 50-60 km. from Chennai, it boasts of a thousand ancient temples. Kamakshi temple is a famous one. The Kanchi silk is one of the more elegant products in silk. There is a shaivaite monastery also in Kanjivaram.
Close to Trichinopalli is Shrirangam- another temple town. The presiding deity is Ranganatha- a Vishnu Temple. Folklore tells that this ancient temple was there during the times of Ramayan. It is said during 12th -13th century when the country came under Muslim Sultans, Allauddin Khilji plundered this temple and took away the metal idol as the trophy and gave it to his daughter. His daughter became fond of the idol as a play thing.
At that time a social revolutionary Ramanuja Charya, was there who connived at retrieving the idol and got it installed back in the temple. Unable to bear the separation, Allauddin's daughter came behind and confronted the sage. In her absence the Prasad offered to the Lord was not getting consecrated. Seeing this predicament, the sage appointed her to supervise the kitchen of the temple and since then the Prasad is once again getting consecrated.
To this day after nearly 7-8 century, the idol of the Lord is decorated in Islamic style and a sort of Mughalai (Vegetarian) fare offered to the Lord on Thursdays. (Thursday is the last of the day of the week in the Islamic calendar. What a beautiful example of Hindu and Islamic traditions being blended). Madurai is another place associated with Meenakshi Amma the consort of Shiva. When Vijayanagar empire in 16th – 17th century and later Maratha empire in 18th century collapsed, the rulers of the states moved south and established themselves in Madurai and Tanjore.
In Tanjore the temple of Brihadiswara is exceptional. Its main entrance gate (Gopuram) is about 200 feet high and on top of this a single stone with typical sculptures of the temple, weighing nearly 200 tons sits smugly. It is now a wonder as to how such a stone was lifted to such a height and accurately positioned.
Tanjore is the center of classical Bharat Natyam. People desirous of learning this form of dance come to this place. Saraswati Mahal library in Tanjore is nearly 300 years old and a source of rich collection of ancient literature in Tamil, Kannada, and Marathi.
Deep South is Kanya Kumari-the last land mass of Indian main land. The confluence of the Bay of Bengal, Indian Ocean and Arabian sea is here. Every town in Tamil Nadu has a history to tell the world.
Udakamandalam- Ooty to the rest of the country and the world- is located in the western ghats. Indian army has an academy at this place. The Nilgiri area produces some of the finest teas of the land.
Close to this is the town of Coimbatore- an industrial center of prominence.
It is very difficult to put to pen all that Tamilnadu can offer to anyone. Best to explore oneself.
The southwest corner of the Indian peninsula is called Kerala was otherwise known as God's own country. To the east of the state is western ghats and Tamilnadu. To the north is Karnataka. To the south is the Indian ocean and to west Arabian sea. Thus Kerala is a narrow strip of land. The state language is Malayalam. Prior to independence, there were two states, Travancore and Cochin. Cochin was a part of Madras presidency.
When the states integrated into the Indian union in 1950, the king of Travancore gave away everything without any reservation to the Indian union and became instantly a common man. Though the state is predominantly Hindu there is a huge influence of Christian population as also significant Muslim population.
Today Kerala is the only state having 100% literacy. A large number of people of Kerala are expatriates in Gulf countries and contribute significantly towards foreign exchange earnings of India.
Lord Padmanabha Swami temple is one of the richest temples in the country. The underground cellars of the temple are full of gold and other wealth accumulated over centuries. ISRO, the Indian Space Research Organisation was born here.
Maximum Coconut production in the country is from here. The cultural pulls of this small state are too numerous to mention. Cashew nuts are abundant here. So also typical Indian spices.
The first communist rule, based on democratic electoral process, perhaps the first in the world even took place in Kerala in 1962.
The other predominant states are Goa and Pondicherry. Goa needs no mention. Every foot loose traveler, globe trotter land in Goa. It is a tourist paradise. Till 1961 Portuguese ruled the state.
Pondicherry on the east is equally popular. Prior to independence, it was a French colony. Arabindo Ghosh, who was a revolutionary freedom fighter took refuge in this state and thus escaped from British Jails. He founded Arabindo Ashram at this place and this attracts people from all over the country and the world.
Vastu Testimonials Delivered By Respected Residents
Dear Suresh, I am pleased to inform you that like the way you provided consultation for my home and explained to me all the changes required inside and outside home. I really appreciate the diagrams that you prepared for my home with pictures and arrows showing the changes need to be done. Above all, you explained very well the reasons behind changes you recommended for my home with great clarity and sense of humor. No doubt in my mind, you are the best Vastu expert, I really appreciate your dedication by building and maintaining a very informative website that is helping thousands of people across the globe. Also, I sensed when I talk to you and when I was dealing with you, you follow honesty and integrity and you have a sincere desire to help others - Kotesware Rao - Dallas - USA
We are tech professionals and working in USA. After a year long search we brought the house. After buying the house I started looking for consultant who can help me evaluating the house. I came across Subhavaastu website which has lot of information. I contacted Mr.Suresh and requested him to help with our house vastu. It has been an incredible delight working with him.. He is very detailed oriented person and never compromises with his work. I am typically not interested to deliver the reviews. But after working with Mr. Suresh I decided to share my experience. Mr. Suresh has great expertise in providing vastu consultation to USA property. He is always available through email and phone l to answer questions. I am writing this review hoping it will help other people like me who lives in abroad. Please take advise before buying the house. I highly recommend Mr. Suresh as he has great experience with structure of USA properties and also he provides genuine consultation. I really appreciate Mr. Suresh's help in evaluating our house - Padma - Boston - USA
"I contacted Sureshji to consult on our current home. He was spot on in identifying vastu dosha in regards to the problems we were having. He suggested remedies but we are still looking for a new house. Since then I have been in touch with him for finding a right home for us. He is very sincere and truly wishes better lives for everyone. He doesn't compromise with quality and is always responsive to queries. He recommends solutions as per location as Vastu rules differ for each country. He is greatly contributing to the society with his knowledge of Vastu and dedication towards his work. Keep up the good work Sureshji and wish you success and happiness!" - Megha - Virginia - USA
I have consulted Suresh Garu during December 2014 during the process of buying a house in Texas, USA. I have occupied the house for one year now, and feel like dropping a review regarding my experience during the entire process. I am very much satisfied with the kind of service I received from him. He is very knowledgeable and I was often stunned by his detailed analysis during the course of my interaction with him. He was very much accessible over phone (perhaps more than 10 times for one house plan!) and the price is very much reasonable especially compared with the cost of the house. I noticed his burning desire to help me in making informed decisions on certain things. I have seen some people pretending to know this subject and misguiding those who come for help by saying only what we want to hear. SubhaVaastu is definitely not that one. Finally, I am strong believer of leaving certain things to experts in those subjects. I have been in US for more than 13 years and have seen people doing their own corrections (by reading website articles) trying to save few dollars. Please don't do that. You would end up in causing more damage. I highly recommend you to engage SubhaVaastu in your next project - Satish - Dallas - TX - USA
Inspirational Quotations
"As long as we require someone else to make us happy. We are slaves" - Swami Vivekananda.
---
---
"Great Personalities speak about thoughts. 'Average Person' talk about occassions. 'Narrow Minded' gossip about others." ― Eleanor Roosevelt . . . Let you question yourself, "Who You Are, either 'Great Personality', 'Average Person' or 'Narrow Minded' ?
Joke Of the Day
"A book was released and the cover name is "How to change your WIFE", and within ONE week, "25 MILLION" copies were sold. The publishers found a mistake in the title, actually, it should be "How to change your LIFE", when publishers corrected and released the new book into the market. The first month's sales were 3 copies".
Follow us on Social Media