Details

This Page Hits:13611
Vastu Consultant in Mumbai (Bombay) | Pune | Thane | Nagpur | Kolhapur | Maharashtra State
Vastu in Maharashtra: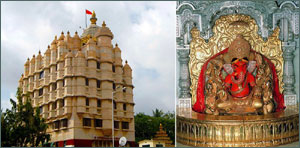 Mumbai is a financial city of India. It has the large crowd of the daily moving population, many people visiting this city daily and after successfully completing their works returning to their destinations. Bombay is a beautiful city, residents are so affectionate but totally busy. Their life is unbelievably "up to one's neck".
Nobody has time to check others problems in this city. Due to their busy schedules, they require weekly entertainment and leaving to many places to get relax.
As the city grows well, many industrialists ( like to read about vastu for industries then click this Industry vastu link), Factory owners (need to know about vastu for factory then click this factory vastu link), money lenders, financiers, cine actors (here is the information on vastu for vastu for cine actors), and politicians ( need to know about politicians vastu click here) require to residing in this city. They wish to stay here.
Many residents constructed lavish bungalows in this Mumbai city. Land cost is unimaginable. Ordinary people never thought to buy property in Bombay either it may be House or Flat. The prices crossed our imagination.
Now it's tough and challenge to make a new independent House (House vastu) or Flat (Flat vastu) in Mumbai city. By seeing these prices many employees daily and regularly up and down from Pune to Mumbai, only for them some trains running from Pune after 5 a.m and returning trains also available based on employees timings.
How fun it is to read and knowing things. This is present life in Bombay city. 200 kilometers up and down traveling daily, doubtful, but it's 100% true.
In some areas, the independent House construction cost including land value may be about 10 crores to 20 crores. After completion of the construction and after joining the home, some residents lost their happiness and peace too and finally searching for the best vastu consultant in Mumbai, to check verified their properties, though many residents know about Vastu Shastra adequate power and its significance in the human life of living.
The fact is that even 15 crores construction cost home-owner also looking for cheaper price vastu specialist, how funny it is. Generally, renowned vastu experts collecting huge payments than the so-called vastu pandits. This is natural.
Fortunate information is that the educated and intelligent residents in Mumbai searching only for good experts and obtaining vastu shastra consultation. Indeed it's a good and safe idea. These residents never compromise on quality and payments to the vastu expert in Mumbai, we appreciate their intuition.
Worrying about divorce, here is Divorce vastu link to know why these negative things are happening,
Troubling with bad habits, is there any chance to Cessation through this vastu science then cilck this Bad Habits and Vastu link. We tried our level best to provisioned more info to the humans who are suffering with.
Looking to clear off the debts, just check this Loans and Vastu link, this may helps you to recover from the debts tensions.
This link Money vastu may helps you to grow your money levels.
This business vastu content may helps you how to get more attractive business.
How to Select the Site for Factory, had many doubts, this page may helps you to find a good site for the factory.
Had got doubts on Water bodies at surroundings of your industry, then read the content.
Where should be the Entrance Gates for the industry. We tried our best to provide the appropriate information here.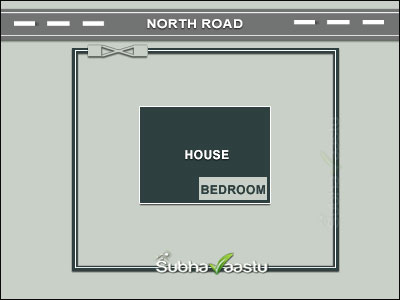 Many residents running to catch the North facing homes. From past many years we are clearly informing to all residents that all North direction homes are not good. Now we disussing about North Facing House Vastu. One celebrity home which had Southeast master bedroom in first floor and Northern Northwest entrance and more open space towards South direction. For some period, his life is most beautiful and later he was suffer with many litigations and money loss and many things happened. He is dead against to the vastu principles and vastu shastra. He don't like vastu people.
Finally, he was saved by one vastu shastri support. Some residents had feeling that, vasthu never works or vaasthu is a faith. Based on many circumstances we have to choose the site, we have to construct the home, then life will become more colorful.
Giving statements is very easy, like, if we asked where is God, can he show God before us. If he is not showing god, then why he is daily do prayers in his home.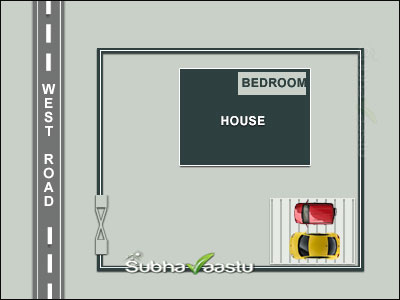 Don't think all West facing house vastu is bad. One industrialist bought one big land and constructed a beautiful bungalow in the year 2001 and later he seen all bad days after joining into this home. Actually, he know about this science but he don't like to spent any rupee on vaastu and constructed the home and thereafter he lost crores of rupees in his business and almost nearer to the bankruptcy. One of his friend Kailash suggested him to show his house with one savant, after that, they bought North plot and extended the compound to North and changed the gate and garage and thereafter he experienced the results.
He struggled a lot in that home. He only knows what troubles he felt. Why he was not taken consultancy prior to start his dream home. That is his Fate.
Read one resident experience:
Mr. Prabhakar (name changed) asked one famous vastu consultant in Pune to visit his house where construction is going on at Kothrud and his office is at Deccan area and having another Home at Magarpatta city, for this three properties he is looking to have vastu consultancy services.
Vastu expert in Pune asked to collect only Rs. 999/- as a fee for each property, after hearing vastu expert fee payment schedule Mr. Prabhakar is very happy.
He accepted for this vastu fee and later vastu expert in Pune visited Mr. Prabhakar properties and recommending him to put some items at some corners of the house and given one "Bagua" and one Yantra to his office and another Yantra to Prabhakar's other home at Magarpatta and collected huge amount, but his fee is only Rs.999/- for each property, by seeing this small vastu fee Prabhakar attracted and asked vastu pandit in Pune to visit his properties.
After completion of consultancy when Mr. Prabhakar has doubts to get clarified, vastu consultant in Pune did not provide any satisfying answers and many times he is not responding.
Later Mr. Prabhakar forced to take that vastu consultant in Pune again to his office to show the corrections that he was done, afterward the consultant suggested to buy some more new positive items and one more Yantra to recharge the entire positivity in the building.
This time Mr. Prabhakar did not accepts his offer. After knowing the decision, that person is angry with Mr. Prabhakar and left the premises.
After 4 months Mr. Prabhakar met with an accident and later he realizes and knows that he was cheated by that person. Mr. Prabhakar paid only Rs.2,997/- for three properties in the name of vastu shastra consultancy and bought items costs is Rs. 1,75,000/-.
Now coming to the point, how much total cost did Mr. Prabhakar lost is Rs.1,77,997/-, it happened only because of looking for the Vastu Consultants small fee structure for each house of Rs. 999/- only, this small fee damaged entire Mr. Prabhakar dreams, views, structure, life, money, time, opportunities etc.
How can we expect longer life or good results with cheaper prices? Not only, Mr. Prabhakar, but many residents are also doing this mistake and finally blaming this vastu subject and consultants.
We should keep one thing in our mind that, selection of a good vastu expert is the most important in this consultancy. Experts never visit for small payments. Mr. Prabhakar approached a quack, he should approach the expert instead of a bum.
Originally, expert vastu consultants never cheat any residents, they always looking to protect their fame and never dare to spoil name, their payments may not be Rs.999/-, they are always costly because they cannot cheat public by selling any items which are not related this subject.
You may also observe many intelligent residents in the society, they always select only the best vastu experts, they never choose cheap persons.
Read Another Example:
Mrs. Sharada (name changed) who runs a cloth business at Cuffe Parade and having clients all over Mumbai city and particularly from Altamount Road, Walkeshwar, South Mumbai, Malabar Hill, Orchid Ozone Mall area, Andheri, Bandra West, Worli, Mahalakshmi, Nepean Sea Road, Peddar Road etc.
She got all rich clients because she is selling costly sarees, she is purchasing hand picked sarees from all over India and selling in Mumbai. She planned to change her house from Cuffe parade to Colaba for some reasons, she bought one house in Colaba.
She is doing sarees business including all materials for ladies which is very costly and having all high-class society clients but looking for only cheaper fee collecting vastu consultant in Mumbai, she searched for a person who takes cheaper price.
Finally, she got one vastu expert in Mumbai who collects only 501 rupees and got his vasthu consultancy in Colaba. After joining the property and within a period of less than one year she observed many negative things in her business and family and further taken loans from her clients, the second year she is unable to pay even interest for the loans, automatically she got continued reminders from creditors and start getting tensions. Third-year she closed the business and finally wants to sell that home which she bought in Colaba.
Actually what happens? She got three trusted main staff members, unfortunately, one died in road accident and another was fell down in toilet and cannot able to attend, the third one went to gulf, she appointed new staff, they intelligently stolen many sarees from shop and finally she was unable to pay money to the saree suppliers/sellers.
She understands something was going in her shop. But unable to find out the thefts and installed cameras and one day she caught the thief.
Unfortunately, already things were not in her hand. She lost everything. As she was having experience with many costly clients, why should she look only for a cheaper price in terms of consultancy in Mumbai? It's nothing but her fate.
She needs good enough income in her business but looking for cheap consultancy or free consultancy, Is it possible to get good vastu results through cheaper prices. The same vastu expert in Mumbai (quack) collected a very huge amount for some yantras. Though she is dealing with costly clients and doing business in lacs, how she got such cheap idea of searching for 501 rupees. What it is called then. It's the fate.
No doubt, we know there are some people who serve Vastu Shastra Tips on free of cost. We always salute to them. But where are they? we need magnifying glasses to find them in our society.
If you know anyone who services on free of cost and giving very good results, let us know, we are ready to publish here.
Let us come back to her, what was wrong in her house. Northwest-north was extended and heavier open space towards South direction and no open space towards North direction and having northern Northwest extension, West is down and having east main entrance gate which was fallen into Southeast.
This is the right place to say about how much that 501 rupees consultant taken from her in the name of yantras, some items, please excuse us, for not mentioning that figure. It's a very huge figure. But she is not counting that huge amount and says, he collects only 501 rupees for vastu consultancy. Let we smile or cry for her question.
All these things went her into a nightmare. Money is not evil, everybody requires money, otherwise, we cannot live in this world. Be wise and take decisions intelligently and obtain consultancy only from experts.
Some vastu pandits in Mumbai are not taking any fee, but doing only free services, if you found such Vastu gurus in Mumbai then you may definitely contact them. But don't approach quacks in the market.
If you belong to Maharashtra State or you have more knowledge on this region, please help us to improve user experience with good information, with your proper accurate facts of the territory many visitors may come to Maharashtra and your local people will get more income through tourists.
With this serving information you are not losing anything, just inform us of the tourist attractions in Maharashtra state. Contact Us for more information.
Some information about Maharashtra:
Maharashtra State Capital: Mumbai
Area 307,713 sq. km
Districts 31
Population 96,752,247
Literacy 77.27%
Language Marathi
Main Crops Kharif & rabi, Bajra, Jowar, groundnut, wheat, udid, sugarcane, tur gram & ragi
State Bird Green Pigeon
State Animal Giant Squirrel
State Flower Jarul / Tamhan
State Tree Mango / Tamhan
Popular Rivers Godavari, Krishna, and Tapi
Spiritual Places Siddhi Vinayak, Prabhadevi. Saibaba of Shirdi, Ganpatipule, Nashik, Shani Shingnapur (Near Shirdi), Trimbakeshwar / Trimbakeshwar temple (Near Nashik), Ganeshgule Beach & Temple (Near Ratnagiri), Bhimashankar Temple (Near Pune), Ghrushneshwar / Grishneshwar Jyotirlinga Temple (Near Ellora Caves), Anjarle Beach & Ganesh Temple (Near Alibaug), Yamai Devi Temple - Aundh (Near Satara), Jejuri (Near Pune), Saptashrungi Devi Temple (Near Nashik), Bhuleshwar Temple (Near Pune), Ranjangaon Maha Ganapati Mandir (Near Pune)
Important Cities Mumbai, Pune, Nagpur, Nashik, Thane, Pimpri-Chinchwad, Aurangabad including extended Area, Solapur, Kalyan-Dombivali, Vasai-Virar, Navi Mumbai, Amravati, Mira-Bhayandar, Akola, Bhiwandi-Nizampur, Dhule, Jalgaon, Nanded-Waghala, Kolhapur, Latur, Panvel, Ulhasnagar, Sangli-Miraj & Kupwad, Malegaon , Ahmednagar, Ichalkaranji , Chandrapur, Parbhani, Ambernath
Border States Gujarat to the north-west, Madhya Pradesh to the north, Chhattisgarh to the east, Telangana to the south-east, Karnataka to the south and Goa to the south-west
Tourist Attractions Aurangabad, Ajanta Caves, Lonavala, Mahabaleshwar, Mumbai, Panchgani, Pune, Shirdi, Ellora Caves, Ganpatipule, Nashik, Ratnagiri, Matheran, Tadoba National Park,
Maharashtra Location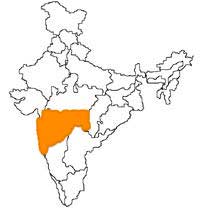 Maharashtra Map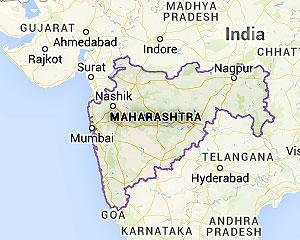 Desktop Wallpaper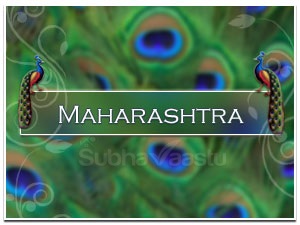 Mobile Wallpaper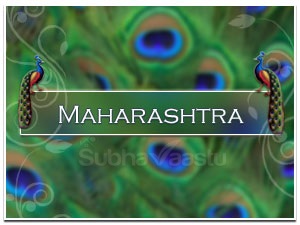 About Maharashtra State
Maharashtra is one of the richest state in India. With a population of over 110 million and an area of approximately 309000 square kms, it is the second most populous state and third largest state in India.
Boundaries are to the West is Arabian sea and to the North Gujarat to the Northeast Madhya Pradesh to the East Telangana and towards South and Southwest are Karnataka and Goa. A strip of about 50 to 80 kilometers along the Arabian is called Konkan to the West of Konkan are Western ghats also called Sahyadri range of mountains.
Marathi is the local language and Hindi and English are widely spoken throughout the state. Like the rest of India Maharashtra was also ruled by several princes during the middle ages and later Muslims ruled this area.
The most prominent ruler of the state is Sri. Chhatrapati Shivaji in the 17th-18th century and was contemporary of Mughal ruler Aurangzeb. Shivaji was the most enlightened ruler ever to rule any part of India. He visualized India as one nation. All Maharashtrians may be all Indians take his name with affection and pride.
The state is dotted with several places of interest. Some of them are Kolhapur, Pandarpur, Nanded, Nashik, Pune, and Shirdi. These are pilgrim centers drawing crowds from all parts of India. Besides these several tourist attractions such as Elephanta caves, Pune, Aurangabad, Ajanta and Ellora caves.
Elephanta caves are about 3-5 kms away from Mumbai. In the Arabian sea. Sculpture of Trimurthi- Shiva with three faces is a prominent sculpture there Aurangabad houses the tomb of Aurangabad as also his wife known as Bibi ka maqbara. Besides, there is a unique mosque- Panchakki. During the medieval period, they were five water wheels running for grinding corn for students studying there. The source of water is unknown to this day. You may see one turbine running.
Ajanta caves are the next great attractions drawing huge crowds. Here one can see very big temples and sculptures. Daulatabad in the medieval town to which Tughlal one of the ruler of India shifted the capital from Delhi and moved backed too. Ellora caves are about 150 km away from Aurangabad. These were spotted during the late 19th early 20th century. We find fascinating caves carved in the mountain ranges. These were used by Buddhist monks.
The participation and contribution of Maharashtra and in particular Mumbai-the capital of Maharashtra and Pune the cultural capital of Maharashtra in the freedom struggle of India is immense. Pune was the intellectual capital of India from the freedom struggle was guided and leaders like Gopalakrishna Gokhale, Balagangadhar Tilak, and Mahatma Gandhi guided the struggle from this part of the country.
Maharashtra is the most industrialized state of India even during the pre-independence stage. Dadabhai Naoroji started Tata textile mills in Bombay (now Mumbai) and TATA Iron and Steel Works in Jharkhand (then Bihar) Bulk of sugar production in the country comes from Maharashtra.
Mumbai is the financial capital of India. The National Stock Exchange has headquarters here as also the Reserve Bank of India. Several public sector banks have their head offices in Mumbai. Atomic energy and Mazegaon docks are some of the more important scientific and industrial establishments. Bollywood the premier center of the Indian cinema industry located in Mumbai.
No tourist ever misses this premier city. It attracts people from all parts of India is the most industrialized province even in pre-independent India it attracted people from all parts of India and even Pakistan and Bangladesh and has indeed emerged as the most cosmopolitan city in India.
We call this the New York of India. The famous festival in Maharashtra is the Pune festival coinciding with Ganesh Chaturthi comes during August- September of each year. This festival is not religious but this is a national event. Balaganlgadhar Tilak popularized Ganesh Festival as a community event and used the same as a platform of a national event.
List of Maharashtra Districts:
Ahmednagar

Gadchiroli

Nagpur

Ratnagiri

Akola

Gondia

Nanded

Sangli

Amravati

Hingoli

Nandurbar

Satara

Aurangabad

Jalgaon

Nashik

Sindhudurg

Beed

Jalna

Osmanabad

Solapur

Bhandara

Kolhapur

Palghar

Thane

Buldhana

Latur

Parbhani

Wardha

Chandrapur

Mumbai City

Pune

Washim

Dhule

Mumbai Suburban

Raigad

Yavatmal
Important places to see in Mumbai (Sightseeing Places)
Essel World

Water Kingdom

Aksa Beach

Aarey Milk Colony

Adlabs Imagica

Alibag

Asiatic Society of Mumbai

Bassein (Vasai) Fort

Brabourne stadium

Bandra

Banganga Tank

Babulnath

Bhuleshwar

Bombay Natural History Museum

Bombay Stock Exchange

High Court

Bandra Fort

Chhatrapati Shivaji Maharaj Vastu Sangrahalaya formerly Prince of Wales Museum

Chhatrapati Shivaji Terminus

Cathedral of the Holy Name, Mumbai

Chhota Kashmir

Cuffe Parade

Chowpatty Beach

Crawford Market

Dharavi

Chaityabhoomi Dadar

David Sassoon Library

Dr. Bhau Daji Lad Museum formerly The Victoria and Albert Museum

Elephanta Caves

Elephanta Island

Fashion Street

Film City

Fire Temple

Flora Fountain now renamed to Hutatma Chowk

Gateway of India

Gurdwara Shree Guru Singh Sabha

Girgaum Chowpatty

Global Vipassana Pagoda

Haji Ali Mosque

Hanging Gardens

Mahalaxmi Temple Vasai Virar NH8

Horniman Circle Gardens

Hiranandani Gardens Garden skyscraper city

ISKCON Hare Krishna Temple

INS Vikrant

India Government Mint

India Tower

Jehangir Art Gallery

Jijamata Udyaan

Juhu Beach

Kamala Nehru Park

Kanheri Caves

Land's End, Bandra

Mahalaxmi Racecourse

Marvé Beach

Madh fort

Mandapeshwar Caves

Malad

Mani Bhavan Gandhi Museum

Marine Drive earlier historically referred to as Queen's Necklace

Mumba Devi Temple

Mahalaxmi Temple

Mahalaxmi Racecourse

Basilica of Mount Mary Bandra

Maharashtra Legislative Assembly

Metro Big Cinemas

Nehru Science Centre

Nehru Planetarium

Powai Lake

Prithvi Theatre

Palais Royale Skyscraper

Rajabai Clock Tower

Regal Cinema

Reserve Bank of India

Sanjay Gandhi National Park (Borivali National Park)

Siddhivinayak Temple

Salsette Island

Shri Swaminarayan Temple, Mumbai

Shivaji Park

Taraporewala Aquarium

Tulsi lake

Tikuji-Ni-Wadi

Hotel Taj Mahal

The Imperial Towers Tallest building in India

Veermata Jeejabai Bhosale Udyan

University of Mumbai

Vihar Lake

Worli Fort

Worli Sea Face

Walkeshwar

Wankhede stadium
Important Locations in Mumbai city:
Mira Road

Andheri West

Andheri East

Dombivli (Dombivali) East

Kandivali East

Malad West

Powai

Goregaon East

Virar West

Chembur

Mulund West

Bandra West

Borivali West

Kalyan West

Bhandup West

Badlapur East

Kandivali West

Goregaon West

Chandivali

Dahisar East

Malad East

Borivali East

Mulund East

Virar East

Ghatkopar East

Santacruz East

Ghatkopar West

Dombivli West

Neral

Parel

Ambernath

Kanjurmarg

Nalasopara East

Santacruz West

Vile Parle East

Worli

Badlapur West

Nalasopara West

Juhu

Khar West

Vasai East

Vasai West

LBS Marg

Dadar West

Bhayandar East

Kalyan East

Lokhandwala

Karjat

Vikhroli East

Lower Parel

Bhandup East

Naigaon East

Marol

Prabhadevi

Charkop

Palghar

Wadala East

Khopoli

Boisar

Mahim

Dadar East

Tilak Nagar

Bhayandar West

Versova

Dahisar West

Bandra East

Jogeshwari East

Sakinaka

Kurla East

Mumbai Central

Shahapur

Mahalaxmi

Vikhroli West

Titwala

Sion East

Vile Parle West

Matunga East

Mazgaon

Kalina

Vasind

Jogeshwari West

Mira Bhayandar

Lal Baug

Asangaon

Yari Road

Byculla East

Bhiwandi

Malabar Hill

Nahur West

Vakola

Girgaon

Sewri

Vidyavihar

Shivaji Park

Malvani

Aarey Road

Elphinstone Road

Amboli

Oshiwara

Chakala

Tardeo

Thakurli

Madh Island

Colaba

Kurla West

Poonam Nagar

Charni Road

Byculla West

Govandi

Mahavir Nagar

Ulhasnagar

Nahur East

Juhu Tara Road

Vasai Road

Sion West

Dharavi

Gorai

Chuna Bhatti

Veera Desai Road

Marine Lines

Chinchpokli

JB Nagar

Ambivali

Deonar

MHADA Colony

Grant Road East

Beverly Park

Khadakpada

Bhuleshwar

Kalyan-Shil Road

GTB Nagar

Dongri

Grant Road West

Shastri Nagar

Pali Hill

Khar East

Walkeshwar

Wadala West

Upper Worli

Bangur Nagar

Murbad

Agripada

Kalbadevi

Vijay Nagar

Azad Nagar

Peddar Road

Gokuldam

Western Express Highway

Dindoshi

Alibag

Orlem Malad

Evershine Nagar

Kanakia Road

Dahanu Road

IC Colony

Link Road

Mankhurd

Naigaon West

Andheri-Kurla Road

Breach Candy

Currey Road

Kalher

Nehru Nagar

Masjid Bunder

Govind Nagar

Sarvodaya Nagar

Thakurdwar

Naya Nagar

Gandhi Nagar

Chikuwadi

Cuffe Parade

Bhivpuri

Fort

Raigad

Nagpada

Royal Palms

Murbad Road

Navghar Road

Church Gate

Pydhonie

Bandra Kurla Complex

Senapati Bapat Marg

Khetwadi

Jacob Circle

Khan Abdul Gafar Road

Kharodi

Samat Nagar

Altamont Road

Gamdevi

Mahad

Uttan

Kashimira

Vidya Nagari

Chedda Nagar

Roha

Pali

Cumballa Hill

S V Road

Gulmohar Road

Mumbai - Nasik Highway

Shivaji Nagar

Golibar

Nariman Point

Opera House

Kasara

Vangani

Behram Baug

Kanti Park

Ramnagar

Chiplun

Shahad

Kolad

Mandvi

Vitthalwadi

Chira Bazar

Kemps Corner

Yogi Jawraj Nagar

Carter Road

Dahanu

Haji Ali

Tulsiwadi

Wada

Vasai-Nallasopara Link Road

Khardi

Chinchpada

Murbad Karjat Road

Warden Road

Khandas Road

Trombay

Sahar

Umerkhadi

Anushakti Nagar

Prabhu Ali

C.P. Tank

Triveni Nagar

Atgaon

Upper Parel

Vikramgad

Narayan Patil Wadi

Saravali

V P Road

Gaibi Nagar

Agashi

Navapada

Murud

Mandapeshwar

Jawhar

Lonere

Harihareshwar

Manori

Zadghar

Linking Road

Nehru Road

Bhadane

Saralgoan

Khandala

Ghera Sudhagad

Sir JJ Road

Talasari

Nagothane

Kamatghar

Khodala

Mangaon
Some important Residential Locations in Pune
Kalyani Nagar

Kothrud

Aundh

Viman Nagar

Balewadi

Swargate

Yerawada

Katraj

Kasba Peth

Bhosari

Chinchwad

Hadapsar

Warje

Vadgaon Budruk

Shivajinagar

Lohegaon

Akurdi

Ala

Alandi Devachi

Alandi Khed

Alandi Road

Ambegaon BK

Anandnagar

Ane

Aundh Road

Balaji Nagar

Baner

Baner Road

Belha

Bhandarkar Road

Bhavani Peth

Bhawani Peth Road

Bhor

Bhosari

Bibvewadi

Bopodi

Budhwar Peth

Bund Garden Road

Camp

Chakan

Chikhali

Chinchwad East

Chinchwadgaon

Dapodi

Dattawadi

Daund

Deccan Gymkhana

Dehu Road

Dhankawadi

Dhayari

Dhole Patil Road

Erandwana

Fatima Nagar

Fergusson College Road

Ganesh Peth

Ganeshkhind

Ghorpade Peth

Ghorpuri

Gokhale Nagar

Gultekdi

Guruwar Peth

Hadapsar

Hadapsar Indl Estate

Haveli

Hingane Khurd

Hingne Khurd

Hinjewadi

Indrayani Darshan Dehu Road

Jangali Maharaj Road

Junnar

Kalewadi

Kalyani Nagar

Karve Nagar

Karve Road

Kasarwadi

Khadaki

Khadki

Kharadi

Khed

Kondhwa

Kondhwa Budruk

Kondhwa Khurd

Koregaon Park

Koregaon Park Road 1

Law College Road

Laxmi Road

Lonavala

Loni Kalbhor

Lulla Nagar

Mahatma Gandhi Road

Mangalwar Peth

Manik Baug

Market Yard

Model Colony

Mukund Nagar

Mundhawa

Nagar Road

Nana Peth

Narayan Peth

Narayangaon

Navi Peth

Nigdi

Padmavati

Parvati

Pashan

Paud Road

Phursungi

Pimpri

Pirangut

Prabhat Road

Pune Railway Station

Rasta Peth

Raviwar Peth

Sadashiv Peth

Sahakar Nagar

Salunke Vihar

Sanghavi

Sassoon Road

Satara Road

Senapati Bapat Marg

Shaniwar Peth

Shivaji Nagar

Shukrawar Peth

Sinhagad

Sinhagad Road

Somwar Peth

Talegaon Dabhade

Thergaon

Tilak Road

Uruli

Vadgaon Sheri

Vishrantwadi

Wagholi

Wakad

Wakadewadi

Wanowarie

Wanowri

Wanworie

Armament

Bhosarigaon

Dighi Camp

Ex-Servicemen Colony

I.A.T. Pune

Khadakwasla

Mundhwa

Navsahyadri

Pimpri Colony

Pimpri Chinchwad

Pune City

Pune

Range Hill

Shivaji Housing Society

S.P. College

Secondary School Certificate

Wadgaon Budruk

Wanawadi

Warje Malwadi
Vastu Testimonials Delivered By Respected Residents
Dear Suresh, I am pleased to inform you that like the way you provided consultation for my home and explained to me all the changes required inside and outside home. I really appreciate the diagrams that you prepared for my home with pictures and arrows showing the changes need to be done. Above all, you explained very well the reasons behind changes you recommended for my home with great clarity and sense of humor. No doubt in my mind, you are the best Vastu expert, I really appreciate your dedication by building and maintaining a very informative website that is helping thousands of people across the globe. Also, I sensed when I talk to you and when I was dealing with you, you follow honesty and integrity and you have a sincere desire to help others - Kotesware Rao - Dallas - USA
We are tech professionals and working in USA. After a year long search we brought the house. After buying the house I started looking for consultant who can help me evaluating the house. I came across Subhavaastu website which has lot of information. I contacted Mr.Suresh and requested him to help with our house vastu. It has been an incredible delight working with him.. He is very detailed oriented person and never compromises with his work. I am typically not interested to deliver the reviews. But after working with Mr. Suresh I decided to share my experience. Mr. Suresh has great expertise in providing vastu consultation to USA property. He is always available through email and phone l to answer questions. I am writing this review hoping it will help other people like me who lives in abroad. Please take advise before buying the house. I highly recommend Mr. Suresh as he has great experience with structure of USA properties and also he provides genuine consultation. I really appreciate Mr. Suresh's help in evaluating our house - Padma - Boston - USA
"I contacted Sureshji to consult on our current home. He was spot on in identifying vastu dosha in regards to the problems we were having. He suggested remedies but we are still looking for a new house. Since then I have been in touch with him for finding a right home for us. He is very sincere and truly wishes better lives for everyone. He doesn't compromise with quality and is always responsive to queries. He recommends solutions as per location as Vastu rules differ for each country. He is greatly contributing to the society with his knowledge of Vastu and dedication towards his work. Keep up the good work Sureshji and wish you success and happiness!" - Megha - Virginia - USA
I have consulted Suresh Garu during December 2014 during the process of buying a house in Texas, USA. I have occupied the house for one year now, and feel like dropping a review regarding my experience during the entire process. I am very much satisfied with the kind of service I received from him. He is very knowledgeable and I was often stunned by his detailed analysis during the course of my interaction with him. He was very much accessible over phone (perhaps more than 10 times for one house plan!) and the price is very much reasonable especially compared with the cost of the house. I noticed his burning desire to help me in making informed decisions on certain things. I have seen some people pretending to know this subject and misguiding those who come for help by saying only what we want to hear. SubhaVaastu is definitely not that one. Finally, I am strong believer of leaving certain things to experts in those subjects. I have been in US for more than 13 years and have seen people doing their own corrections (by reading website articles) trying to save few dollars. Please don't do that. You would end up in causing more damage. I highly recommend you to engage SubhaVaastu in your next project - Satish - Dallas - TX - USA
Inspirational Quotations
"As long as we require someone else to make us happy. We are slaves" - Swami Vivekananda.
---
---
"Great Personalities speak about thoughts. 'Average Person' talk about occassions. 'Narrow Minded' gossip about others." ― Eleanor Roosevelt . . . Let you question yourself, "Who You Are, either 'Great Personality', 'Average Person' or 'Narrow Minded' ?
Joke Of the Day
"A book was released and the cover name is "How to change your WIFE", and within ONE week, "25 MILLION" copies were sold. The publishers found a mistake in the title, actually, it should be "How to change your LIFE", when publishers corrected and released the new book into the market. The first month's sales were 3 copies".
Follow us on Social Media