Details

This Page Hits:20206
Vastu Consultant Malaysia | Kuala Lumpur | Johor Bahru | Petaling Jaya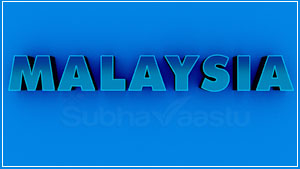 Vastu consultant in Malaysia Malaysia consists of 13 states and 3 Territories (Federal) and separated by South China sea into 2 similar size regions, one in Peninsular Malaysia and another one is Malaysian Borneo.
This country land borders shared with Indonesia, Thailand, and Brunei and maritime exit borders with Singapore, Vietnam, and the Philippines.
Kuala Lumpur is the federal capital city of Malaysia while it is so Putrajaya is the seat of Federal Government. Our website vastu consultant Mr. Suresh was successfully completed his Malaysia trip, he stayed in Malaysia for one week, and later he visited 3 times to Malaysia.
Main and important language in Malaysia is "Bahasa Malaysia" or "Malaysian Language", people here called as (demonym) "Malaysian" or "Malaysians", this country got independence in the year 1957 August 31st.
The total area is 329847 kilometers. The currency is ringgits or Malaysian ringgits. Left-hand drive, country calling code is:+60.
Interesting Links to visit
East facing house vastu, many residents rush to buy east facing homes, once read the comments of many residents, nobody blindly buy the east homes.
West Homes vastu remedies, like to get remedies, this link explains more information on West direction.
North facing house vastu, are you trying to buy North home, try to get step by step guidance from this link.
South facing house vastu, when going to buy South facing homes, have a look and learn many important tips on south.
Northwest facing house vastu, trying to do any corrections to NW home, first get some guidelines from this link and then only decide further.
Vastu Shastra Tips For Malaysia
Generally, Malaysians are intelligent and they never compromise on vastu shastra consultancy services. They always like to get suggestions only from vastu expert in Malaysia.
We can observe rapid development in Malaysia and these are the important cities in Malaysia like Kuala Lumpur, Johor Bahru, Ipoh, Shah Alam, Petaling Jaya, Kuching, Kota Kinabalu, Kuala Terengganu, Malacca City, Alor Setar, Miri, George Town.
The tourist attraction is heavy and previously there is Visa on arrival for Indians, later now Indians should acquire a visa to enter into Malaysia.
When Government took liberalization in terms of the economy then the construction field will reach to peak stage and it leads to land price hike and demand for properties. Many residents like to have a permanent home in Malaysia.
This is the right time to get best vastu consultation services before buying the property. If the property has good vaastu then inhabitants will get good luck.
If you are going to construct a shopping complex, then start constructing at Southwest direction.
It should not have "L" shape structure towards Northeast corner.
If you are planning to buy or renting any property then do take best expert vastu consultant to advise, without vastu shastra experts advice don't buy any property.
House Vastu Constuction in Malaysia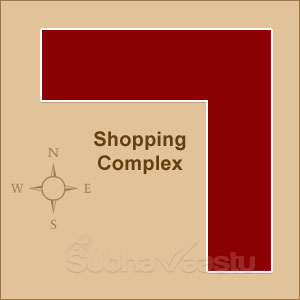 Some enterprenuers like to construct "L" shape structures, this property is constructed towards North, Northeast, and East directions and leaving open space towards West, Southwest, and South directions, this lead to premature closure of the firm or litigation may arise in between partnership and finally drives to closure of the entire organization. Beware of wrong structures, plan perfectly to have peaceful life.
If you are planning to start construction then it is best to approach one expert and genuine vastu consultant and acquire a nice vastu plan for your dream project, urgent planning and urgent decisions may become lifelong gum packed worries.
An experienced Vaasthu shastra specialist can easily identify the problem of a property.
Beware of divergent structure Sites, when the structure is like "L" or "U" shaped form.
Residents may not get good luck with these divergent or convergent structures.
In case of offices, schools, hospitals, hostels etc may be useful, but everything should be planned with the help of a best vastu pandit only.
Own decisions may cut off the wealth and saved money.
Key Points of Malaysia Country:
Country Malaysia
Capital City Kuala Lumpur
Area: 330,803 km2
Population: 32,049,700 (2017)
Currency: Malaysian ringgit
Official languages: Malay
Demonym: Malaysian
Government Federal parliamentary elective constitutional monarchy legislature Parliament
Religions: 61.3% Islam (official) 19.8% Buddhism 9.2% Christianity 6.3% Hinduism 1.3% Chinese folk religion 1.0% Unknown 0.4% Others 0.7% Irreligion
Time Zone: UTC+8 (MST)
Drives on the Left
Dialing / Calling Code: +60
Internet TLD .my
National Bird Rhinoceros Hornbill
National Flower Hibiscus rosa-sinensis
Important Cities: Kuala Lumpur, George Town, Ipoh, Shah Alam, Petaling Jaya, Iskandar Puteri, Seremban, Johor Bahru, Melaka, Kota Kinabalu, Alor Setar, Kuala Terengganu, Kuching, Miri,
Famous Rivers Perlis River, Perai River, Jawi River, Kerian River, Muda River, Bernam River, Klang River, Buloh River, Langat River, Sepang River, Linggi River, Malacca River, Kesang River, Muar River, Endau River, Pahang River
Border Countries The borders of Malaysia include land and maritime borders with Brunei, Indonesia and Thailand and shared maritime boundaries with China, Philippines, Singapore and Vietnam
Spiritual Places Sri Poyatha Moorthi Temple Melaka, Batu Malai Sri Murugan Temple Batu Caves, Maran Murugan Temple, Pahang, Waterfall Temple, Penang, Sri Shakti Dhevasthanam Bukit Rotan, Sri Mahamariamman Temple Kuala Lumpur, Tebrau Glass Temple Johor Bahru, Kuala Lumpur's Brickfields, Sri Kandaswamy Kovil, Buddhist Maha Vihara, Seng Hong Tokong, Cathedral of St. Mary the Theotokos, Holy Rosary Church, Temple of Fine Arts, Harmony Street Penang, Arulmigu Sri Mahamariamman Temple, Masjid Kapitan Keling, Hock Teik Cheng Sin Temple, Acheen Street Mosque, Bentong, Kwong Fook Temple, Sam Poh Tong, Kek Lok Si, Wat Phothivihan, Thean Hou Temple
Tourist Attractions: Beaches: Batu Ferringhi, Port Dickson, Historical structures and buildings: A Famosa, Melaka Christ Church, Stadthuys, Sultan Abdul Samad Building, Islands: Langkawi, Pangkor, Tioman, Museums: Cameron Highlands, Kenyir Lake, Tempurung Cave, Long Pasia, Sabah, Bario, Sarawak, Resorts: Bukit Tinggi, Genting Highlands, Shopping districts: Bukit Bintang, Gurney Drive, Petaling Street, Skyscrapers: KOMTAR, Petronas Twin Towers, Alor Setar Tower, Sports: National Sports Complex, Sepang International Circuit, Myballoon Adventure, Theme parks: A' Famosa Resort, Berjaya Times Square Theme Park, Legoland Malaysia Resort, Melaka Wonderland, Pirate Park, Sunway Lagoon, Tropical Village, Movie Animation Park Studio, Towers: Alor Setar Tower, Kuala Lumpur Tower, Transportations: Awana Skyway, Genting Skyway, Langkawi Cable Car, Penang Hill Railway, Zoos: Johor Zoo, Johor, Melaka Zoo, Melaka, National Zoo, Selangor, Taiping Zoo, Perak, Bird Parks: Bird Park Kuala Lumpur, Penang Bird Park Pulau Pinang.
Malaysia Flag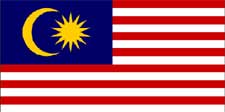 Malaysia Location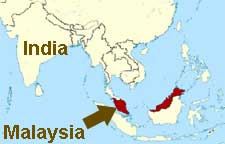 Desktop Wallpaper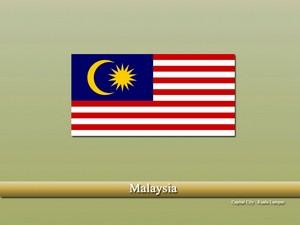 Mobile Wallpaper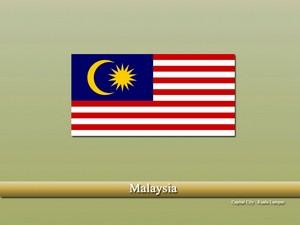 Vastu Specialist Services in Malaysia
When buying a home in Malaysia, don't miss to approach one of the best vastu consultant in Malaysia, he will guide you further.
We are always ready to serve to the poor people. Charges applicable only for the people who can bare the service charges.
We have many experiences and seen a lot of emotional blackmailing and we put an end of our free vastu consultancy services.
Some few residents now reading some books and started practicing Vastu consultancy in Malaysia, we definitely encourage the sincere attempts of the genuine and best vastu experts in Malaysia. God Bless You all.
Once, we have capable in any subject, no need to go for an advertisement for vastu consultancy in Malaysia, get consultancy through reference only, that will be the mark of your services. Our sincere wish is you should become the best Vastu specialist in Malaysia.
Home Construction Styles in Malaysia
Malaysia lies in Southeast Asia. It contains thirteen states and three federal territories, which are separated into two parts by the south china sea.
It encompassed four UNESCO designated World Heritage Sites. These include the Gunung Mulu National Park, the historic cities of Melaka and George Town, Kinabalu Park, and the archaeological heritage site located in the Lenggong Valley. The Gunung Mulu national park also contains the world's largest cave chamber – The Sarawak Cave Chamber.
If you are looking for purchasing a house in this mesmerizing country, here are the common architectural styles to choose from:
Condominium Style Homes in Malaysia
Condominiums are also called "condos" and they generally refer to occupying an individual unit within a large building.
Condos are extremely popular in urban regions where the population is dense but the land is scarce. Usually, this architectural style shares one (or more) wall with the other units, that lie in the same building.
Condominiums offer several amenities to its members, and this makes it lucrative to the people. Some amenities include – Gym, Swimming pool, Stringent security, and Indoor parking. Considering the security and the amenities offered, it is a comfortable place to reside and it offers a better rental return on investment.
However, the downside of condos is that there is a limitation to the extent of remodeling the house premises. In return for the amenities, the residents are required to pay some monthly maintenance as well as a sinking fund fee. The condos may also include several limitations like not allowing pets on the premises.
Serviced Apartments in Malaysia
Serviced apartments are also referred to as serviced suites, and they are high-end properties that combine commercial as well as residential units.
These premises are attached to commercial ventures like shopping malls or office unit. Some serviced apartments might come under the jurisdiction of the House Development Act. These apartments are entirely furnished and serviced; thus, it reduces the hassle to maintain them.
Upon the payment of a fee, the residents get access to all the amenities as well as three-tier security. A parking facility is also offered in such apartments. The pros of this style include that you get convenient access to the grocery stores and other shopping centers. It has higher chances of property appreciation as it is strategically located in a commercial area, and thus it can also lead to good rental income.
However, it offers less privacy compared to condominiums. This is because your residence is shared with commercial units. This also reflects that the area would be highly dense compared to the residential units. Taking a Serviced Apartment can also lead to higher Property Assessment Tax – Cukai Pintu.
Apartments in Malaysia
Apartments are one of the highly sought-after residential properties in Malaysia. They are affordable compared to the previous two architectural styles.
They are primarily used for residence and the investment opportunity is not as high as the serviced apartments. They offer basic amenities like playground facilities, lifts, and security.
The downside is that some apartments may not offer to park indoors, and this may pose a risk of the vehicles getting stolen. The facilities are limited and even the potential for property appreciation is less.
Flats In Malaysia
Flats are also an affordable residential option just like the apartments.
What differentiates them from the apartments is that they are small in height, and they may not contain basic amenities like the lifts. They are suitable for people who are looking for affordable housing without frills.
The downside of this property is that it has less potential to appreciate (like apartments), and as it may not contain amenities like lifts; it can be challenging for the aged people to reside here. Even outdoor parking poses a threat to vehicles.
Bungalow Style Houses in Malaysia
Bungalows reflect the influence of British culture in the local architecture of Malaysia. They are large and spacious compared to the previous styles. It is suitable for those who prefer privacy and do not admire living in a congested locality.
The greatest advantage of bungalows is that they are not attached to other residential units (privacy) and it often contains a garden to relish the beauty of nature. The wall can be fenced to further elongate the privacy of the residence.
It offers ample space for parking and it is extremely suitable for larger families. But the downside is that the maintenance cost is comparatively higher and it is expensive in comparison to the apartments.
Duplexes in Malaysia
Duplexes are a solution to the problem of shrinking built-up space. They are created with the rationale to cover as much as possible in the minimum area. It is a modern concept and highly sought after in high-density areas. In basic terms, Duplexes are like condominiums which are spread across two floors.
Duplexes are luxurious and are spacious. They also offer lucrative investment opportunities, and they are a spacious alternative to the normal condos. The downside of condominiums is that they are fairly expensive in terms of cost and maintenance. The two-floor condominiums may not be convenient for senior members as well.
Dual Key Style Houses
In common parlance, dual key houses refer to a house with a house. This is a fairly new concept. The residents are free to either rent it or use it for creating privacy, especially in multi-generational families.
It offers a luxurious high-end residential solution. Within the main apartment, there is a studio apartment, which can be accessed through a separate door. These separate doors elevate the privacy of the premises.
The main apartment and the studio contain their separate toilet and kitchen, which further secures privacy. It is a good way to earn passive income and helps in maximizing the utility of the premises.
This is ideal for the houses having aged parents who are residing with their children, and due to the generational gap need their privacy. Even renting is a good source of investment.
Town Homes in Malaysia
There is a striking difference between the American townhouses and the Malaysian townhouses. The Malaysian townhouses are those who are stacked one above the other.
The lower house is usually smaller in size but it offers the benefit of ease of access to the ground (suitable for those who are averse to the stairs). The top floor house is far more spacious but it can only be accessed through the stairs. As each house is a separate unit on its own, it elevates the privacy.
The downsides of having a townhouse are that it does not contain an elevator and even the parking is to be done outdoor, which poses the risk of vehicles getting stolen. Lower security can be another downside of this architectural style.
Penthouse Style Houses
Some people like to call Penthouses "Bungalows in skies" and they are not wrong. Penthouses offer luxury and one of the best dwelling options one could hope for. They are extremely spacious and it is usually a two-story premise.
Some penthouses may contain amenities like indoor swimming pools. The greatest benefit of choosing a penthouse is that one does not need to compromise on the space and even offers a better view of the surrounding.
But it is a costly affair and thus only a few people can afford to reside in this style. Even the maintenance cost is higher in Penthouses.
Semidetached Houses in Malaysia
This architectural style differs from townhouses, such that it is not entirely attached to their adjoining premise. Some people also call this architecture "Semi-D".
It offers space to the residents and even gardens can be accommodated. This is relatively affordable compared to the full-fledged bungalows offering all the amenities. People with bigger families can benefit from this style.
But it comes with a few downsides – it has a low potential for property appreciation and even expensive.
SOHO/SOFO/SOVO in Malaysia
These are abbreviations that explain a similar type of building.
- SOHO means Small Office Home Office
- SOFO means to Small Office Flexible Office.
- SOVO means Small Office Virtual Office
They are tiny residential units (around 500 sqft) and they are treated as commercial units for small offices. This is a fantastic option for those who are yet to have a family and are single. They are affordable and convenient for startups as well as small businesses.
The downside is that the premises are tiny and thus not suitable for larger families. Even scaling up the property is an issue.
Important Cities in Malaysia
| | |
| --- | --- |
| Kuala Lumpur | Federal Territory |
| Johor Bahru | Johor |
| Kajang | Selangor |
| Ipoh | Perak |
| Klang | Selangor |
| Subang Jaya | Selangor |
| Kuching | Sarawak |
| Petaling Jaya | Selangor |
| Seremban | Negeri Sembilan |
| Georgetown | Penang |
| Malacca City | Malacca |
| Kota Bharu | Kelantan |
| Kota Kinabalu | Sabah |
| Kuantan | Pahang |
| Sungai Petani | Kedah |
| Batu Pahat | Johor |
| Tawau | Sabah |
| Sandakan | Sabah |
| Alor Setar | Kedah |
| Kuala Terengganu | Terengganu |
Vastu Testimonials Delivered By Respected Residents
Dear Suresh, I am pleased to inform you that like the way you provided consultation for my home and explained to me all the changes required inside and outside home. I really appreciate the diagrams that you prepared for my home with pictures and arrows showing the changes need to be done. Above all, you explained very well the reasons behind changes you recommended for my home with great clarity and sense of humor. No doubt in my mind, you are the best Vastu expert, I really appreciate your dedication by building and maintaining a very informative website that is helping thousands of people across the globe. Also, I sensed when I talk to you and when I was dealing with you, you follow honesty and integrity and you have a sincere desire to help others - Kotesware Rao - Dallas - USA
We are tech professionals and working in USA. After a year long search we brought the house. After buying the house I started looking for consultant who can help me evaluating the house. I came across Subhavaastu website which has lot of information. I contacted Mr.Suresh and requested him to help with our house vastu. It has been an incredible delight working with him.. He is very detailed oriented person and never compromises with his work. I am typically not interested to deliver the reviews. But after working with Mr. Suresh I decided to share my experience. Mr. Suresh has great expertise in providing vastu consultation to USA property. He is always available through email and phone l to answer questions. I am writing this review hoping it will help other people like me who lives in abroad. Please take advise before buying the house. I highly recommend Mr. Suresh as he has great experience with structure of USA properties and also he provides genuine consultation. I really appreciate Mr. Suresh's help in evaluating our house - Padma - Boston - USA
"I contacted Sureshji to consult on our current home. He was spot on in identifying vastu dosha in regards to the problems we were having. He suggested remedies but we are still looking for a new house. Since then I have been in touch with him for finding a right home for us. He is very sincere and truly wishes better lives for everyone. He doesn't compromise with quality and is always responsive to queries. He recommends solutions as per location as Vastu rules differ for each country. He is greatly contributing to the society with his knowledge of Vastu and dedication towards his work. Keep up the good work Sureshji and wish you success and happiness!" - Megha - Virginia - USA
I have consulted Suresh Garu during December 2014 during the process of buying a house in Texas, USA. I have occupied the house for one year now, and feel like dropping a review regarding my experience during the entire process. I am very much satisfied with the kind of service I received from him. He is very knowledgeable and I was often stunned by his detailed analysis during the course of my interaction with him. He was very much accessible over phone (perhaps more than 10 times for one house plan!) and the price is very much reasonable especially compared with the cost of the house. I noticed his burning desire to help me in making informed decisions on certain things. I have seen some people pretending to know this subject and misguiding those who come for help by saying only what we want to hear. SubhaVaastu is definitely not that one. Finally, I am strong believer of leaving certain things to experts in those subjects. I have been in US for more than 13 years and have seen people doing their own corrections (by reading website articles) trying to save few dollars. Please don't do that. You would end up in causing more damage. I highly recommend you to engage SubhaVaastu in your next project - Satish - Dallas - TX - USA
Inspirational Quotations
"As long as we require someone else to make us happy. We are slaves" - Swami Vivekananda.
---
---
"Great Personalities speak about thoughts. 'Average Person' talk about occassions. 'Narrow Minded' gossip about others." ― Eleanor Roosevelt . . . Let you question yourself, "Who You Are, either 'Great Personality', 'Average Person' or 'Narrow Minded' ?
Joke Of the Day
"A book was released and the cover name is "How to change your WIFE", and within ONE week, "25 MILLION" copies were sold. The publishers found a mistake in the title, actually, it should be "How to change your LIFE", when publishers corrected and released the new book into the market. The first month's sales were 3 copies".
Follow us on Social Media